After Bitcoin dropped below $ 40K, we got into the same zone we were  at the beginning of the year, in the price range where BTC had no problem staying stable for more than a month.
This situation thus confirms once again where  the real price of BTC  likely is and the price area that suits all parties and the market does not have to face increased volatility or the pump and dump scenario.
But let's take a look at what we can expect for the next few days.
It is highly likely that if there is no staggering news, whether positive or negative, Bitcoin will continue to move in the corridor between $ 30K - $ 43K.
But if such external excitement did occur, Bitcoin would have to fight resistance to $ 42K - $ 43K where it had been rejected several times. For technically skilled traders, a bullish impulse could be the RSI indicator, which is at the 1D timeframe at the oversold level. When we were last at this level in April, the BTC rose by more than $ 10K over the next few days. But when we were at that level last September, Bitcoin rose from an average price of $ 10K to $ 60K over the next few months.
But what's more dangerous for Bitcoin is a situation where the market would be affected by such negative news that it would not maintain support in the range of $ 28K - $ 30K. In this case, Bitcoin could drop to $ 22.5K where there is another support zone.
Technical analysis
RSI at 1D - oversold (Bullish)
Resistance at $ 42K - $ 43K
Key support in the area of $ 28K - $ 30K
Next support at $ 22.5K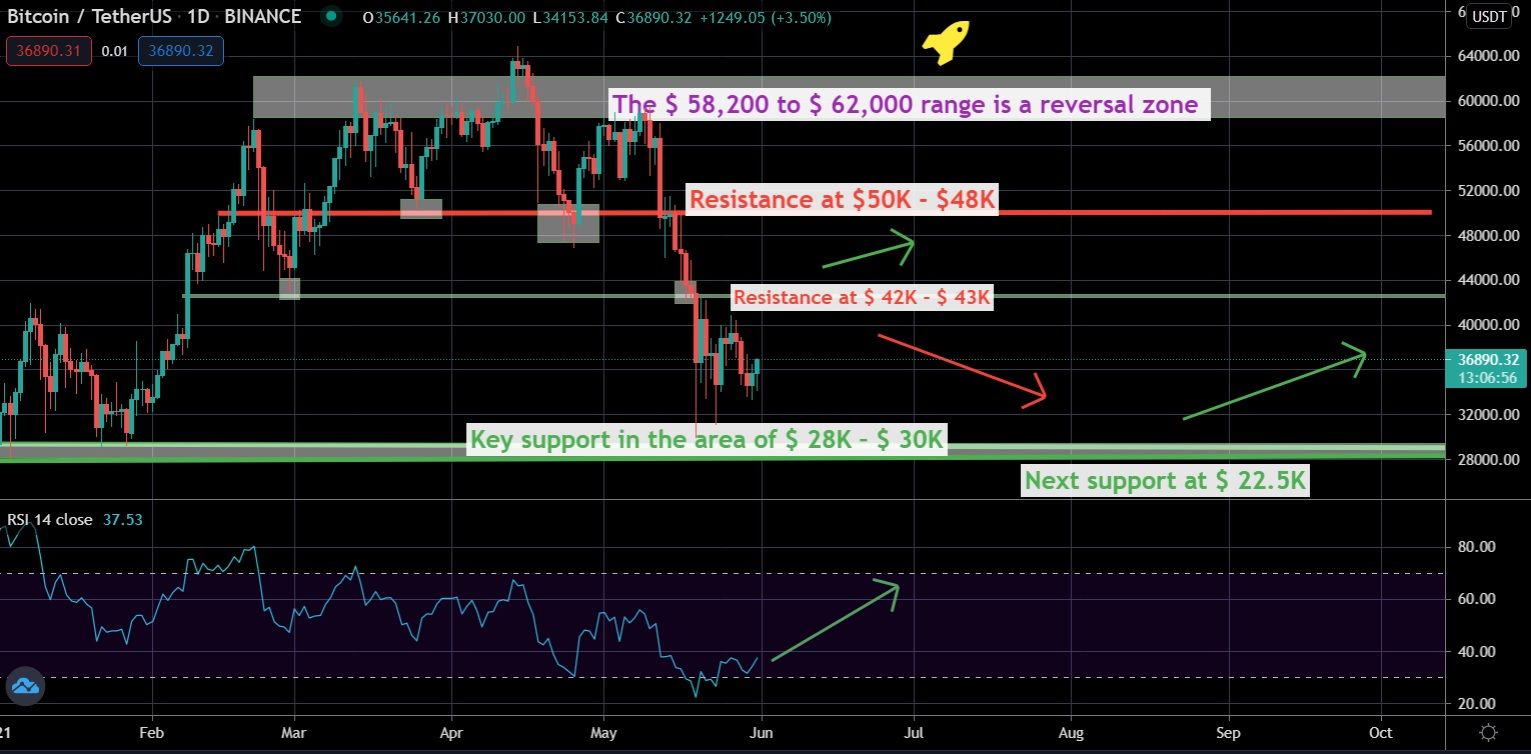 ---
---