Last week's excitement confirms that crypto markets have an extremely strong group of traders.
After we informed you about CoinShares, which recorded a trading volume of more than $ 490M in just one day, here is another report tracking the inflow of net deposits to the crypto exchanges.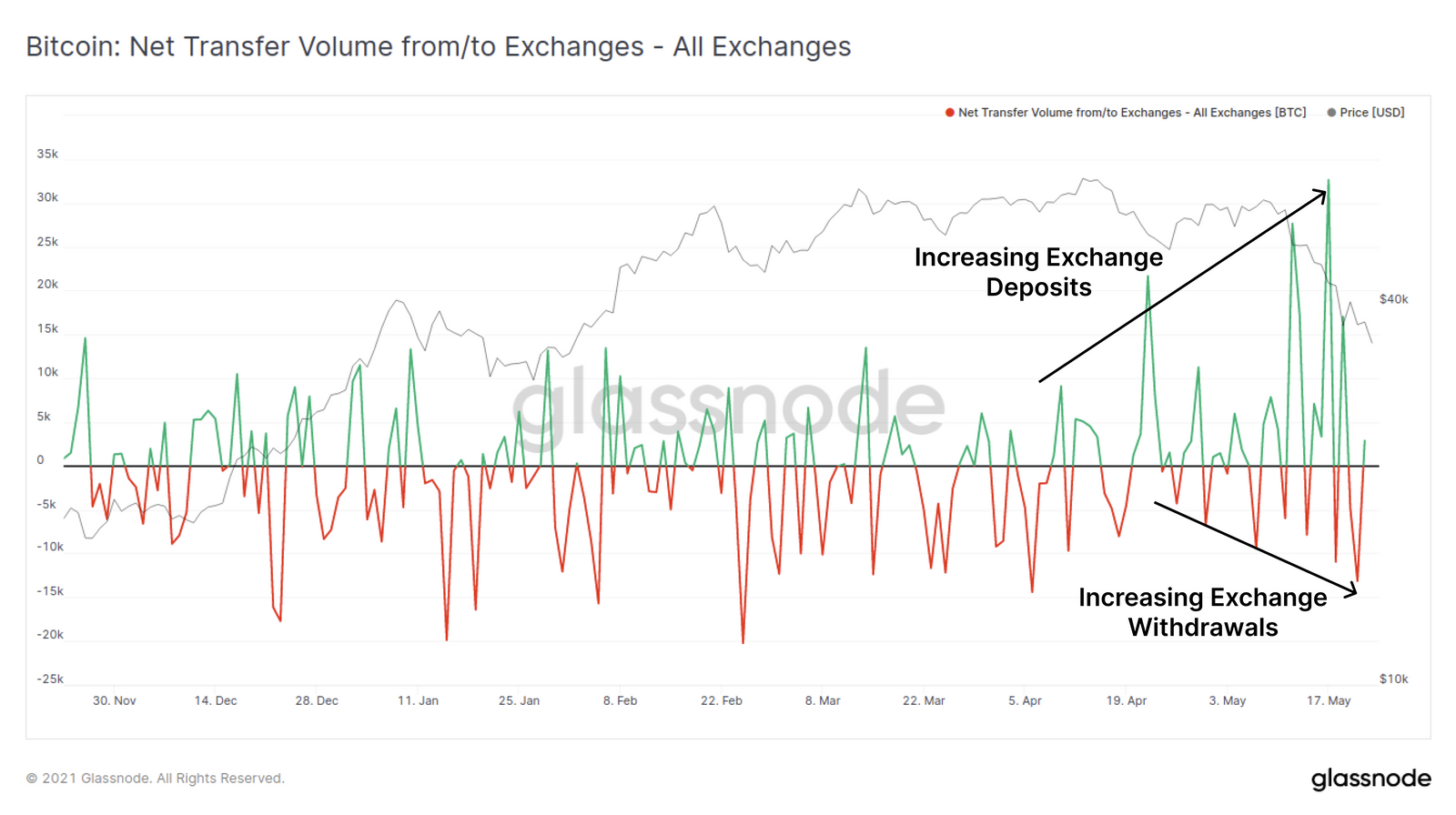 As you can see from the chart from glassnode, a significant increase in net deposits on the crypto exchanges began in early April, followed by a peak on 17 May.
On this day, a maximum net inflow of more than + 30K BTC / day was measured, which was with an average price of $ 44K per BTC in terms of $ 1.32B. As for outflows, they began to increase and correlated with the declining price of BTC, which suggests that a certain group of traders began to sell probably out of a sense of fear.
---
---