After Bitcoin faced a sharp slump in September due to the collapse of the Hang Seng Index, the situation improved significantly with the arrival of the new month.
Purchase volumes in the Bitcoin market began to increase early in the month when we saw an upward move of more than $5K. The bulls gained momentum also for other days, which resulted in yesterday's significant upward move and the achievement of the expected psychological price tag of $50K.
The bitcoin market cap is + $950bn at the time of writing with a 24H trading volume of around $37bn.
But let's look at what can affect the price in the coming days and what scenario we can expect.
First and foremost, we must always look at the current state of world markets, as well as the important news that has emerged in connection with cryptocurrencies and Bitcoin.
One of the most significant findings is the fact that Bitcoin is becoming increasingly resilient to the influence of the Hong Kong index, which is currently losing but on the other hand BTC is growing.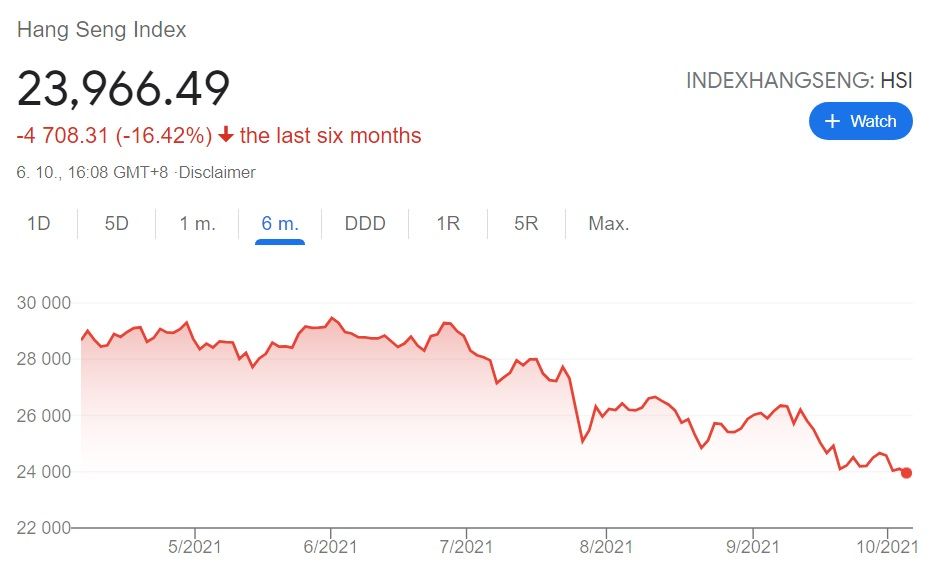 As we can see in the chart above, the Hang Seng Index is today at a 6-month low of 23,966.49.
Also highly significant was a report from one of the world's largest banks, BofA, which drafted a 140-page document stating that we cannot ignore digital assets and that their potential in the financial sector needs to be perceived.
As for technical analysis, as you know, in our analyzes we work only with basic indicators with regard to simple interpretation for a wide audience. In this regard, we are mainly monitoring the zones of resistance and support, which in this case means that in the near future we will certainly witness attempts to break the $50K by the bears.
If BTC manages to keep above $50K for more than a week, traders will consider it a significant step to confirm the bullish trend that could cause further price growth. A very important impetus will also be overcoming the previous high from the beginning of September at the level of $52,920. In the event that we lose $50K, it is still questionable to what extent we sink with the price.
Important price areas:
The $58,200 to $62,000 range is a reversal zone
Resistance at $50K - $48K (broken)
Support at $42K - $43K
Key support in the area of ​​$28K - $30K
Next support at $22.5K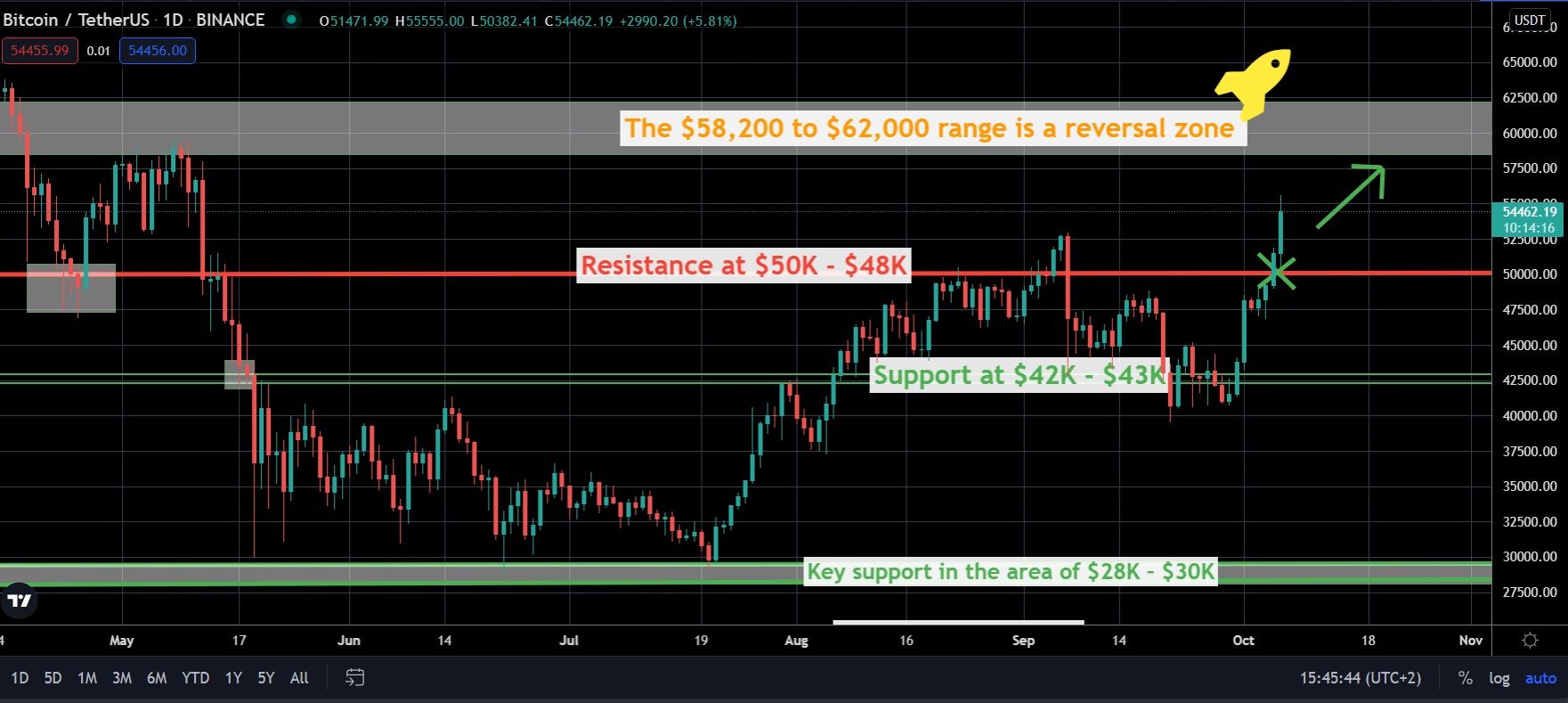 ---
---