Take a look with us at the very first website that allowed the purchase of Bitcoins in 2009.
Most probably the majority of you have not been introduced to Bitcoin from the very beginning, so today we bring you a truly archival experience.
Although you can buy Bitcoin quickly and easily today, at the beginning of this Bitcoin era it looked completely different.
Thanks to the archive photo that we managed to get, you can see the very first website where you could buy Bitcoin in 2009.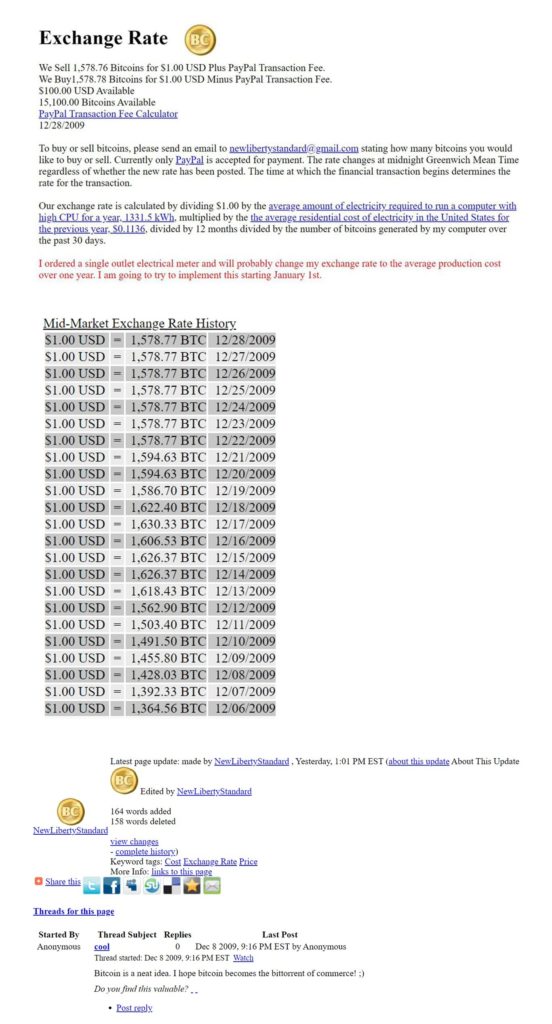 This website was called NewLibertyStandard and the process of buying or selling Bitcoin took place via e-mail communication. So if you have decided that you are interested, you simply wrote them an e-mail and made a payment via PayPal.
At the time when this screenshot was captured on 28.12. in 2009 you could buy up to 1,578 BTCs for one dollar. In the picture, you can also see the monthly history, which shows market fluctuations and, for example, the offer from December 15 when you could get up to 1,626 BTCs.
Read also: The altcoin season is in full swing, with up to 15 crypto reaching the new ATH
---
---