According to many experts, the idea that you could earn cryptocurrencies by mining only with your phone is impossible, and that's why we looked at whether there is currently a project that would refute these claims.
Many of you are probably familiar with the Pi Network that built its popularity and its main idea mainly on the fact that you can mine Pi cryptocurrency using a mobile application. Pi Network, designed by Stanford University graduates, can be considered a kind of a pioneer, but as time goes on, controversies and fraud allegations have been increasing.
The Pi Network project launched its first mining app on March 14, 2019, and reported 100,000 active users after just the first few months. The interest in "easy" earnings on cryptocurrencies using your phone was so extremely high that a year later when phase 2 was launched, there were already more than 3 million active users.
The latest data from May of this year published by the official Twitter account already speaks of a dizzying 35 million users, nicknamed "Pioneers".
The Biggest Pitfalls of the Pi Network
Mainnet concerns
Pi uses an algorithm based on the Stellar Consensus Protocol (SCP) and an algorithm called Federated Byzantine Agreement (FBA), which is still in a kind of test mode even after 3 years. Currently, the so-called 'Enclosed Mainnet', which was launched on December 28, 2021, and the mass KYC, which emulates the second biggest concern about possible fraud, are still ongoing.
Concerns About Decentralization and Mass Data Collection in the Form of KYC
The second biggest problem from the point of view of experts is that the Pi Network is not really as decentralized as it is presented. This is mainly refuted by the fact that any other blockchain that does not use PoW faces this criticism. Think of ETH for example, which has switched to PoS.
Pi Network even states on its website that the mining function works as follows: "A user of the Pi mobile app who is simply confirming that they are not a "robot" on a daily basis." In a PoW environment, a mathematical problem needs to be solved for the device to receive the reward of solving that particular problem. Only proving you are not a "robot" does not have any form of PoW, as there is no computational execution. This is really worth thinking about.
Another fact that disproves the existence of decentralization when it comes to mining is that the founders determined and pre-minted a fixed supply for each person in advance. As the website further states: "Pi creates a fixed supply of Pi for each person who joins the network up to the first 100 million participants. In other words, for each person that joins the Pi Network, a fixed amount of Pi is pre-minted."
Thirdly, there is one more controversy about the project itself that was harshly criticized for abusing its community by selling advertising, which began to appear in the application itself. This is direct proof of centralized management, providing data to third parties and allowing their services to be advertised on their platform.
The reason why you should be careful with this app is the fact that when you first log in, you are given the option to log in using FB, which is yet another centralized entity.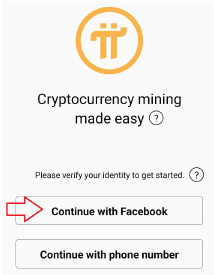 Mass KYC for Pi users started on March 16 this year.
Considering the current stage of the Pi Network, the developers decided to implement the so-called mass KYC, which, after previous criticisms regarding the sale of advertising, caused further concerns and ignited a lot of discussions across the Pi community.
Even though KYC itself is not a problem, because it is a completely normal regulatory requirement, the content and data that this project asks of you using centralized solutions proves that your data is being sold or provided to third parties.
On the official Pi Network subreddit, a question appeared from one of the users regarding the current data collection and whether it is okay for the project to collect information such as user-created content, your chat messages, comments, likes, or even your Facebook name and username.
Those are really sensitive and proven requests for a platform to monetize your data itself by learning and screening everything you are doing. Similar to something like TikTok which even states in its Terms and Conditions that they can access other applications to collect information about your activities, even on other platforms and apps you are using.
Another user who labeled Pi Network's crypto mining unrealistic in his post commented as follows: "The leading one is Pi Network which develops a token for years, still in the making. It added KYC process even before the minting of the token which comes to show that this is simply one of the biggest data harvesting operations online."
The biggest data harvesting operations online
It is not only ordinary people, though, who have noticed these traps, you can find many other articles on the Internet that label Pi Network a Ponzi scheme or a scam. A number of experts are currently drawing attention to the lack of transparency, the threat of loss of personal data, and also to the signs of a pyramid scheme.
So, what does a trusted blockchain look like that allows you to mine cryptocurrency even on your phone?
If you are looking for a blockchain that will allow you to mine cryptocurrencies on your phone and you want to be sure that it is not a scam, make sure that it meets the following requirements:
Truly decentralized
Maximum transparency
A fully operational Mainnet
Tradable cryptocurrency
Core Coin (XCB) as the Biggest Rival to Pi Token (Pi)
Based on the points above, we found a project that has recently released a mining tutorial for Android. Their community has exponentially grown particularly due to their focus being on IoT devices. The network is called Core Blockchain.
Core Blockchain was launched in May of this year and has been in development for 9 years. This new blockchain is particularly interesting because it brings a modern PoW called PoDE (Proof of Distributed Efficiency), which enables and sees the future, especially in mining using IoT, phones, and small computers. Core Blockchain also boasts using the ED448-Goldilocks encryption method, making it the only blockchain to date to have implemented such a high level of encryption.
Core Blockchain celebrated reaching 2 million confirmed blocks just last week.
Decentralized
As far as decentralization is concerned, the Core Blockchain fulfills it in all its parameters, because, as we mentioned above, the confirmation of blocks and transactions takes place using the PoDE algorithm (modern PoW). The project is open source and has smart contract functionality with its own language, Ylem. Verified transactions are done in ~42 seconds with 6 blocks per verification; 1 block is mined every ~7 seconds and currently, they have the capacity of 100 transactions per second. There is also talk about the ability to upscale the capacity to 10,000 transactions per second. Each block has 5 XCB (Core Coins) as a reward.
Transparent / Mainnet
The transparency of the blockchain is guaranteed by the fact that it is in full operation and thus in the state of Mainnet, no Testnet or, as it is with the Pi Network, a currently "enclosed Mainnet". You can check your transactions on a public transaction explorer called Block Index, or even the performance of your device in real-time in one of the so-far-developed pools called Catch that Rabbit.
Tradable
A little over 5 months have passed since the launch of Core Blockchain and it is only a small step away from its native currency Core Coin (XCB) setting foot on the market. In comparison, the Pi Network has been operating for more than 3 years and the Pi cryptocurrency is still not traded, which is extremely alarming.
The vision for Core Coin (XCB) is that it will soon be possible to trade it on the Ping Exchange, which is backed by the blockchain founders themselves. The Ping Exchange was developed by the CoDeTech company that plans to release the official wallet and login application CorePass, a digital identity, together with the exchange. According to the founders, this is the first ever truly decentralized digital identity.
One thing to note, there have been some delays in their release of the CorePass application and the Ping Exchange trading platform. A definitive date has not yet been revealed. However, the CorePass application will receive a public open test and participate in a bounty program for bugs and vulnerabilities testing, which also shows the transparency of the team and that they have been providing regular detailed updates on the development progress.
Currently, some rumors have been floating around that the estimated listing price of XCB will be around $1 dollar. There is even talk in the community that it should be the best compromise between BTC and ETH, the two strongest cryptocurrencies. The annual supply of Core Coin (XCB) is 18 to 22.5 million, which is a similar model to the above-mentioned ETH, so the founders challenge Ethereum this way because the price for 1 XCB will be calculated by the market, similarly to ETH.
Could Core Blockchain actually fill the gap in PoW that Ethereum has left?
Core Blockchain is certainly faster and more scalable than Ethereum. One of the Co-Founders, Ockert Loubser, was interviewed by Clayton Morris on the Morning Invest Show (newly Redacted), where C. Morris stated that this seems to be bigger than Ethereum.
As for Pi, at the time when CoinMarketCap was listing the data, the price was $0.007077, the daily Capital reported.
The highly respected platform has changed its mind, though, and currently, you can see the following warning with the cryptocurrency Pi: "Pi Network has faced its fair share of controversy recently. Please do your own research before investing."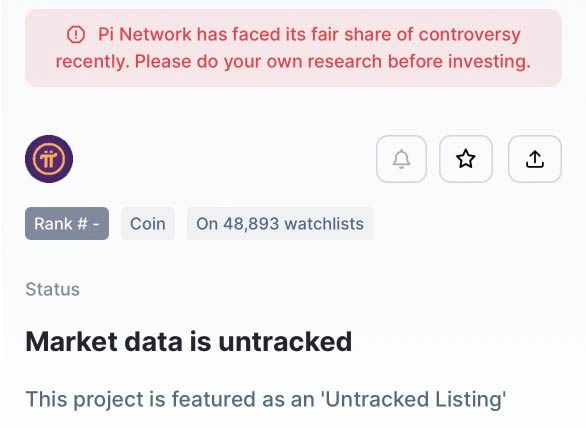 If you are interested in Core Coin (XCB) mining, Core Blockchain developers currently offer a solution for Android phones, where you can use the Termux application to install a Linux OS that will start full-fledged mining. The solution for iOS should also be published, the co-founder informed on his Twitter.
Based on high demand, the developers also released a video tutorial, which you can find here.
There is also the possibility to mine on larger devices. You can find all the tutorials on how to set up your mining devices here.
As you can see in the picture below, one of the founders of Core Blockchain, Ockert Loubser himself recently boasted that he operates several smartphones to mine Core Coin (XCB).
In conclusion, we would like to summarize once again that even if the mining of cryptocurrencies on the phone is extremely attractive, when you think about receiving daily rewards, please, make sure that projects that offer it meet all the necessary criteria in terms of transparency, technology, and security.
Blockchain and cryptocurrencies are not as simple applications as they might seem, so be sure to check that the network truly is in full operation and shows all signs of being legitimate.
---
---