New Glassnode data have shown that investors are still accumulating more assets, as underlined by the number of addresses holding more than 1 BTC. The data on Bitcoin (BTC) addresses does not point to individual holdings only, though, some investors may have more than one crypto wallet.
According to the platform, the number of Bitcoin addresses with more than 1 BTC has surged to a new high of 894,303 as of August 10, even despite the asset losing 65% of its value since its all-time high of nearly $68,000 in November 2021.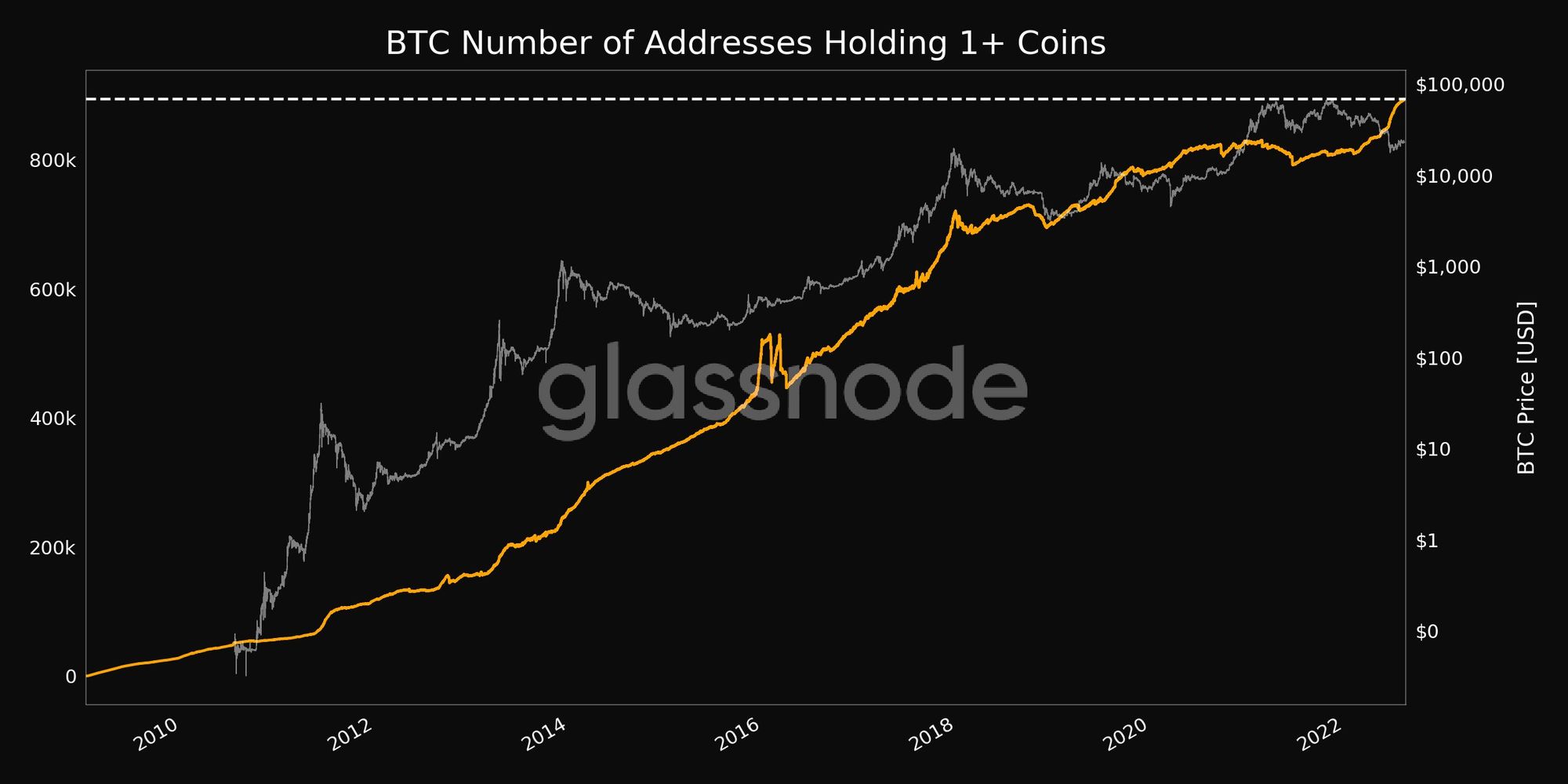 Moreover, these data may also point to a type of whale activity, where high net-asset crypto investors are purchasing amidst the market correction. This group might have impacted the cryptocurrency market by influencing the price movement.
Based on the projected Bitcoin increased adoption and maturity, the crypto market consensus is that Bitcoin should begin another rally. A commodity strategist Mike McGlone stated Bitcoin will rule 2022 in 2H:
"If Stocks Are Going Limp, Bitcoin, Gold and Bonds Could Rule 2H -- The propensity for Bitcoin to outperform most risk assets and gold most commodities, may play out in 2H, particularly if the stock market keeps succumbing to FederalReserve jawboning."
---
---