The entry into the new week is extremely alarming, as evidenced by the drop in the price of BTC by more than $5K.
As you know, a week ago we faced a slump in the crypto markets mainly due to the publication of information that Coinbase is starting to fight the SEC because they are non-transparent.
Over the course of the week, however, Bitcoin eventually recovered quickly, which was marked by a resurgence in price with the potential to reach $50K in the near future.
But everything changed after the start of the new week and the Hong Kong stock market showed sharp losses. According to several sources, one of the main reasons is Evergrande, China's largest real estate company, which is almost 2 trillion in debt.
The Hang Seng Index is losing -3.3% at the time of writing, which is the worst recorded one-day decline in recent weeks.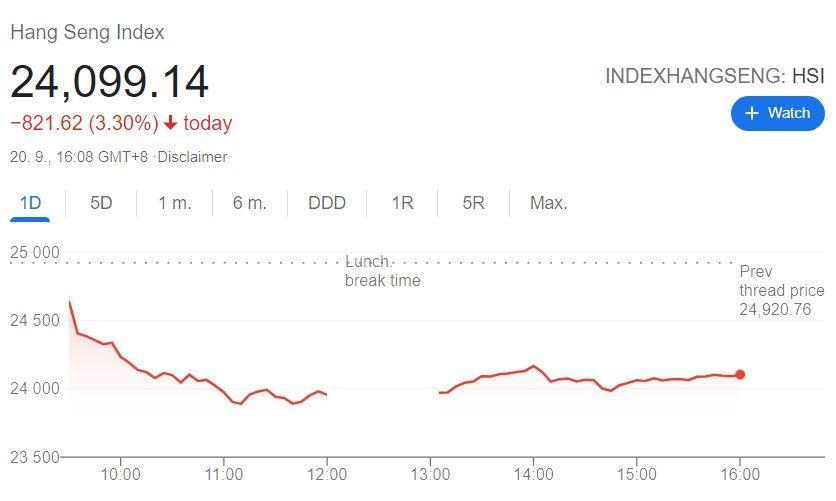 What does this mean for Bitcoin?
Within the Bitcoin market, we can see that despite such a global situation, traders still follow the rules of technical analysis, in this case the support zone.
From the point of view of technical analysis, we can therefore expect that the $42- $43K area will be the most sought after on the part of sellers, but will also face attacks to overcome it.
Although we think we have overcome the worst at the moment, Bitcoin may still face more significant sales in the next 24H as a result of this situation. In this case, it is very important that we do not lose $42K, otherwise it can mean a loss of temporary confidence and the start of the bear trend for a while.
Important price areas:
The $58,200 to $62,000 range is a reversal zone
Resistance at $50K - $48K
Support at $42K - $43K
Key support in the area of ​​$28K - $30K
Next support at $22.5K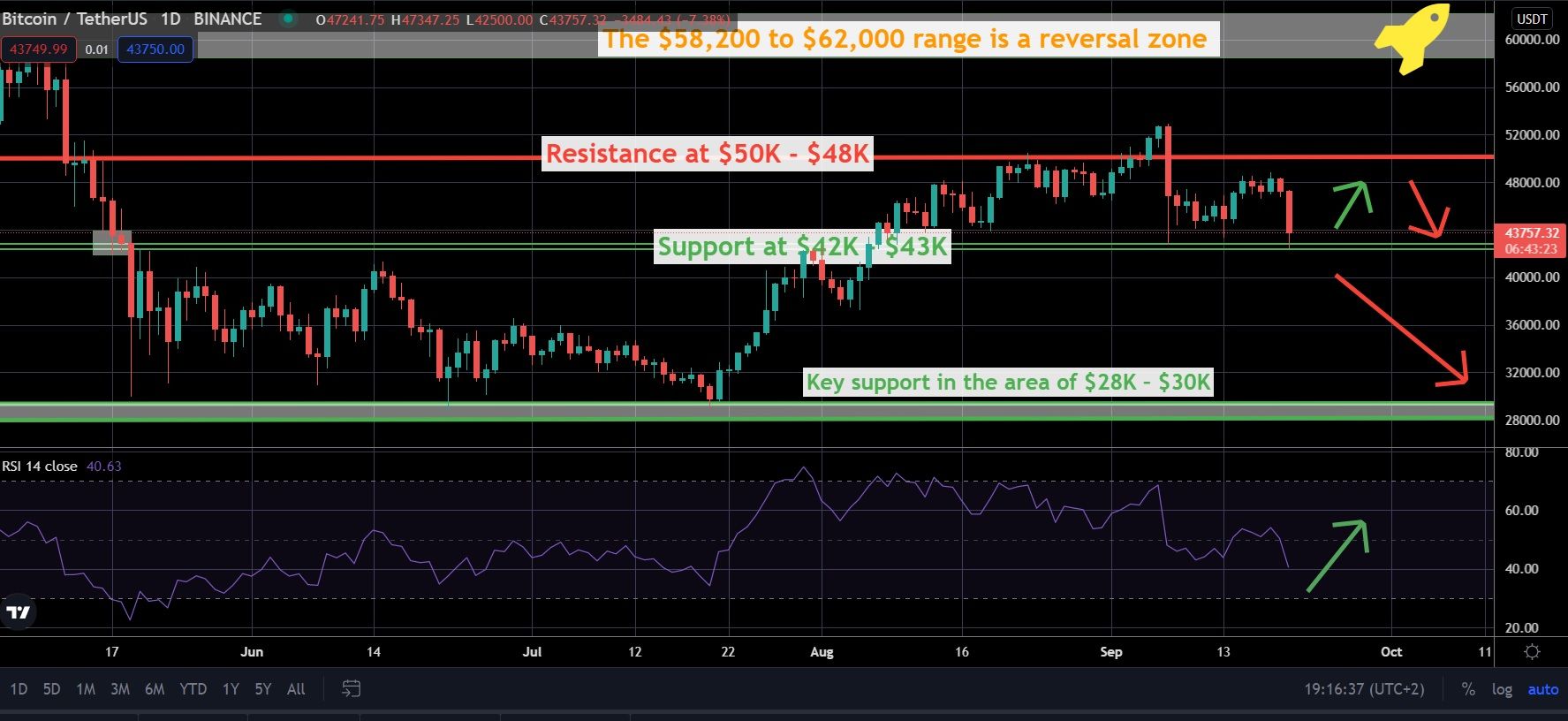 ---
---