What we predicted in the previous BTC market analysis it will most likely be fulfilled again.
In our last analysis, we focused on two important indicators that can be the so-called trigger of buying or selling activity, including a triangular pattern on the RSI indicator.
This pattern is currently the most potential tool for traders and technical analysis, which can cause a change in behavior this week and thus revive a stereotypical course.
As we can see in the graph, the triangle pattern has not yet been broken, which means that there are only a few days left, specifically until July 15, when we will witness leaving upwards or vice versa.
The market has been in a so-called summer regime for a relatively long time, characterized by low volatility and also by the fact that it no longer reacts impulsively to external and global events. That is why we are currently focusing on technical analysis, which works the best at such times, when the market is not affected by other factors.
What else needs to be monitored within the TA?
Resistance at $ 42K - $ 43K
Resistance at $ 50K - $ 48K
Key support in the area of $ 28K - $ 30K
Next support at $ 22.5K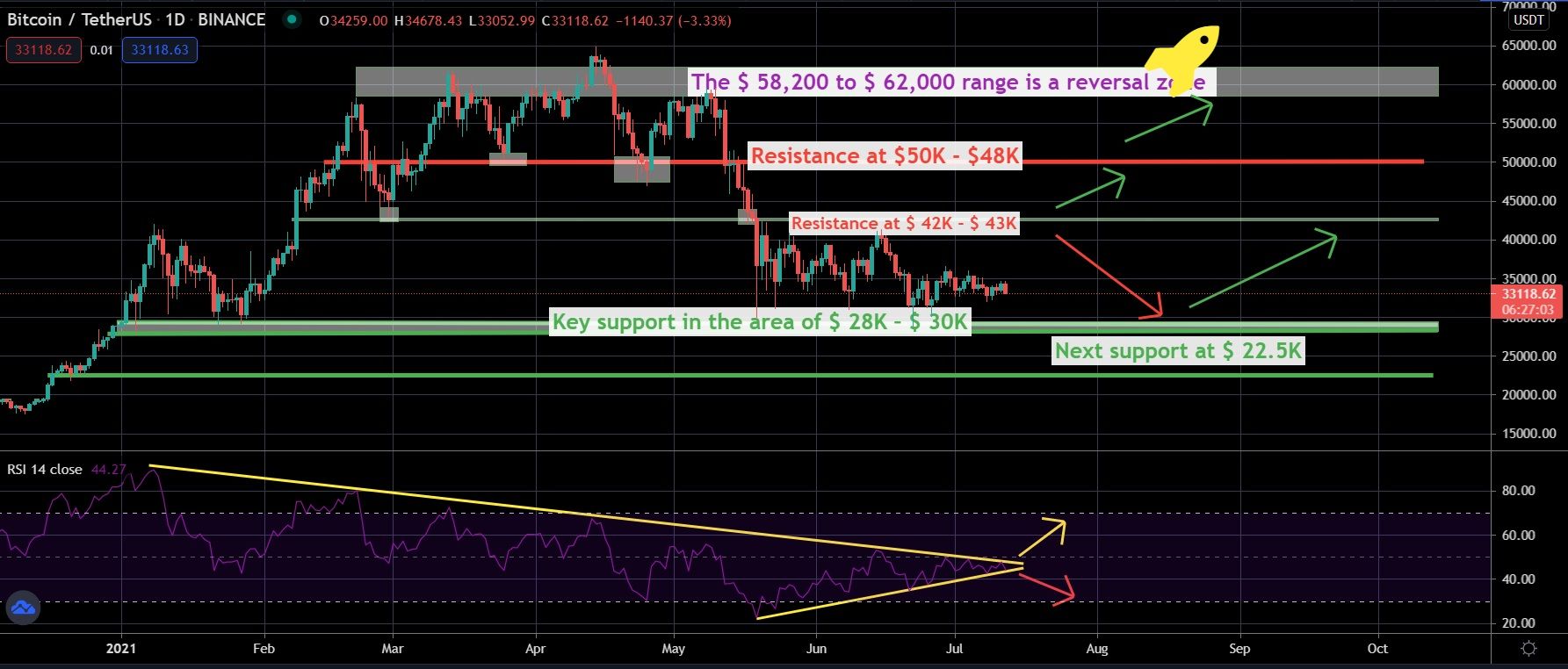 ---
---