Glassnode analysts have published an analysis of the behavior of Bitcoin futures markets, based on which they named the current situation as "Derivatives Quieten Off".
According to this report, it is more than clear that the interest in trading with leverage has decreased significantly since the May slump, which is confirmed in particular by two indicators, namely open interest and volumes in futures markets.
As for the first mentioned and thus futures open interest, it has stabilized at a level between $ 10.7B and $ 13.0B since the collapse in May, with a few small fluctuations.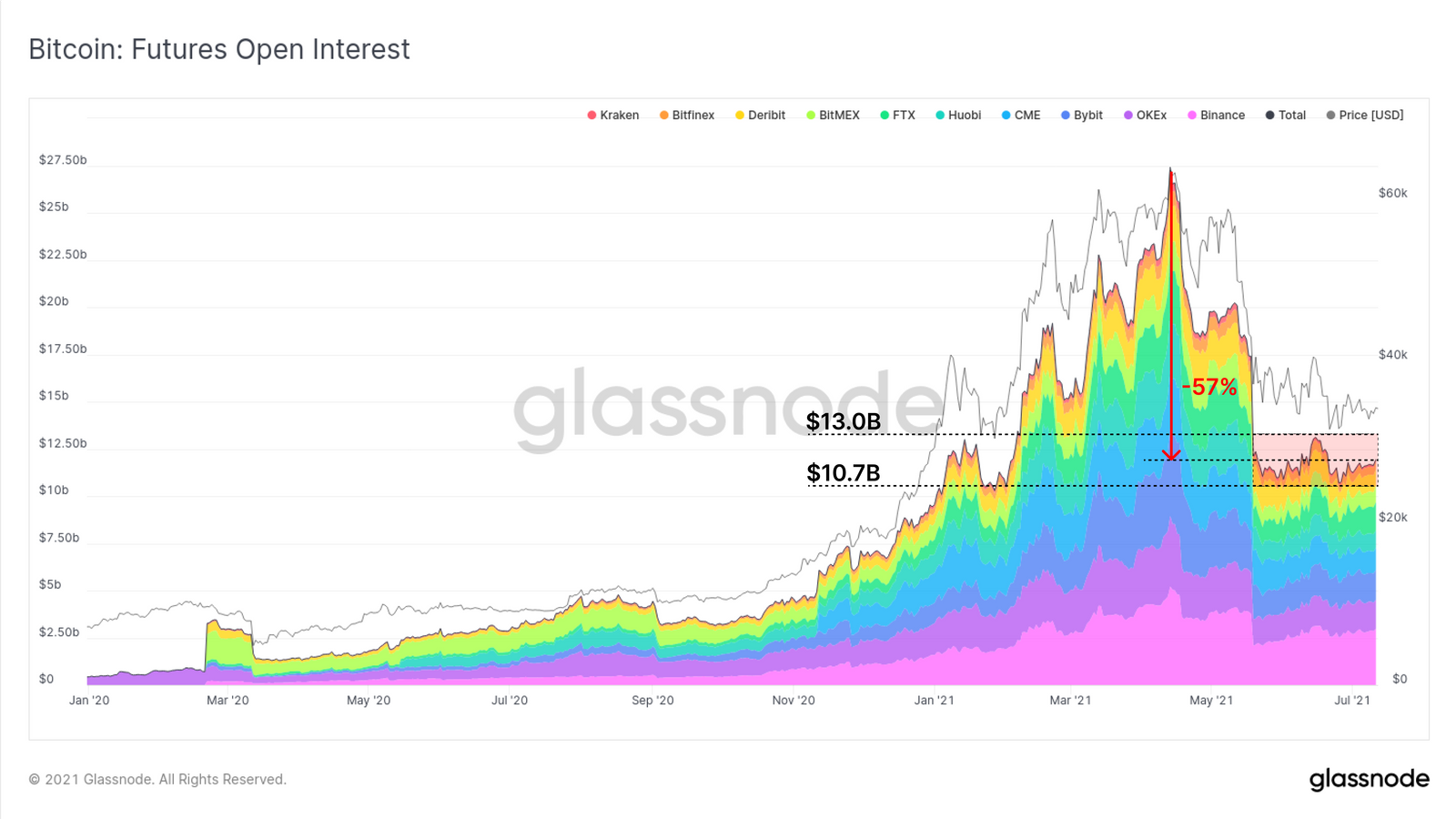 Compared to the April ATH achieved, the open interest is lower by up to 57%.
But let's also look at the volumes across bitcoin futures markets, which have seen up to 2 capitulations since May.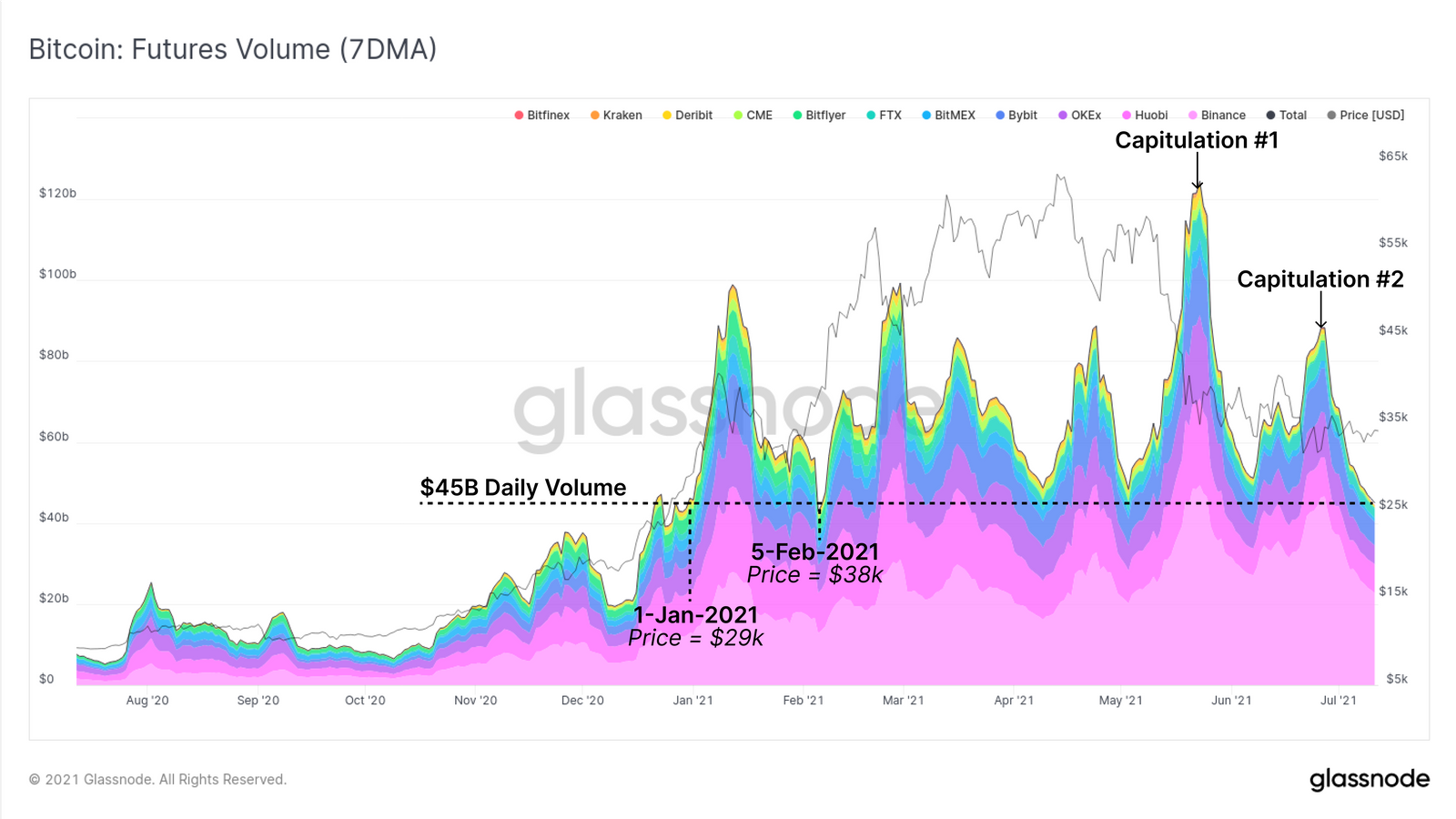 As you can see on the chart, after the first capitulation, there was a slight recovery in June, but it did not last and we also witnessed the second capitulation, which persists to this day.
At present, futures market volumes are $ 45B traded per day, down 62.5% from the ATH in May and down 49% from the June peak, followed by a second capitulation.
---
---