The last week of September began and with it a slight recovery in the crypto markets, which have recently faced significant influence from China.
Crypto markets, and in particular the Bitcoin market, faced the biggest sales on September 21, when it fell below $40k, specifically to $39,600 (binance). This situation has shown that this price range is highly attractive to traders, because as we can see from the chart, Bitcoin did not warm up here for a long time and immediately reacted with a bounce of more than $1K.
Buying activity on BTC continues with today's measured high of $44,350 (binance), which is a significant step by the bulls in the context of maintaining a bullish mood.
As for the Chinese economy, which has recently affected cryptocurrency prices as well as traders' behavior, we first look at the Hang Seng Index, which saw the worst one-day decline in recent weeks last week.
The Hang Seng Index is more or less stable when looking at the chart, but the crisis affecting China's largest real estate company still persists. It is therefore highly likely that the Hong Kong stock market may still affect global markets as well as those with cryptocurrencies.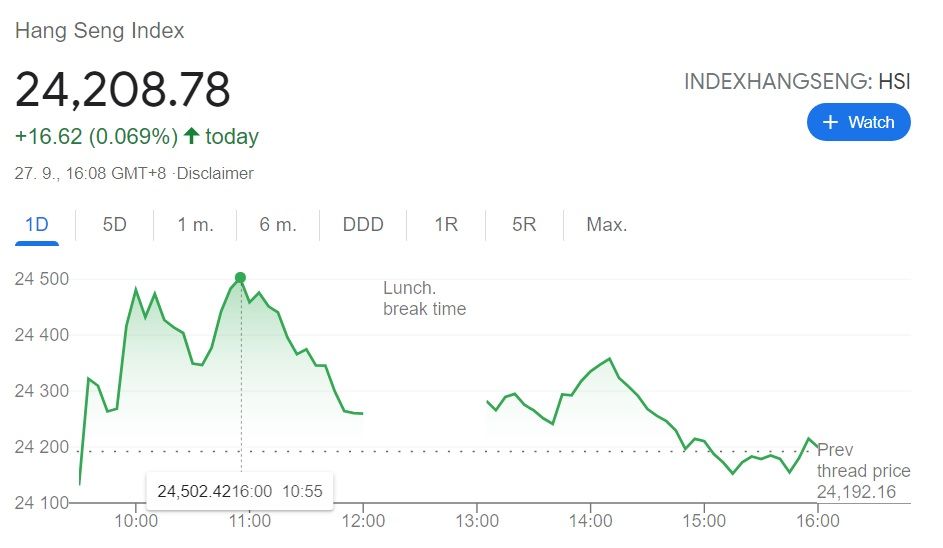 It is also important to mention the statement of a popular crypto exchange, Huobi, which said yesterday that it would close all existing Chinese accounts belonging to Chinese citizens by the end of the year due to legal regulations in the area.
Based on these events, we are therefore more likely to see a few more attempts to validate support at $42K - $43K over the next few days before moving significantly higher.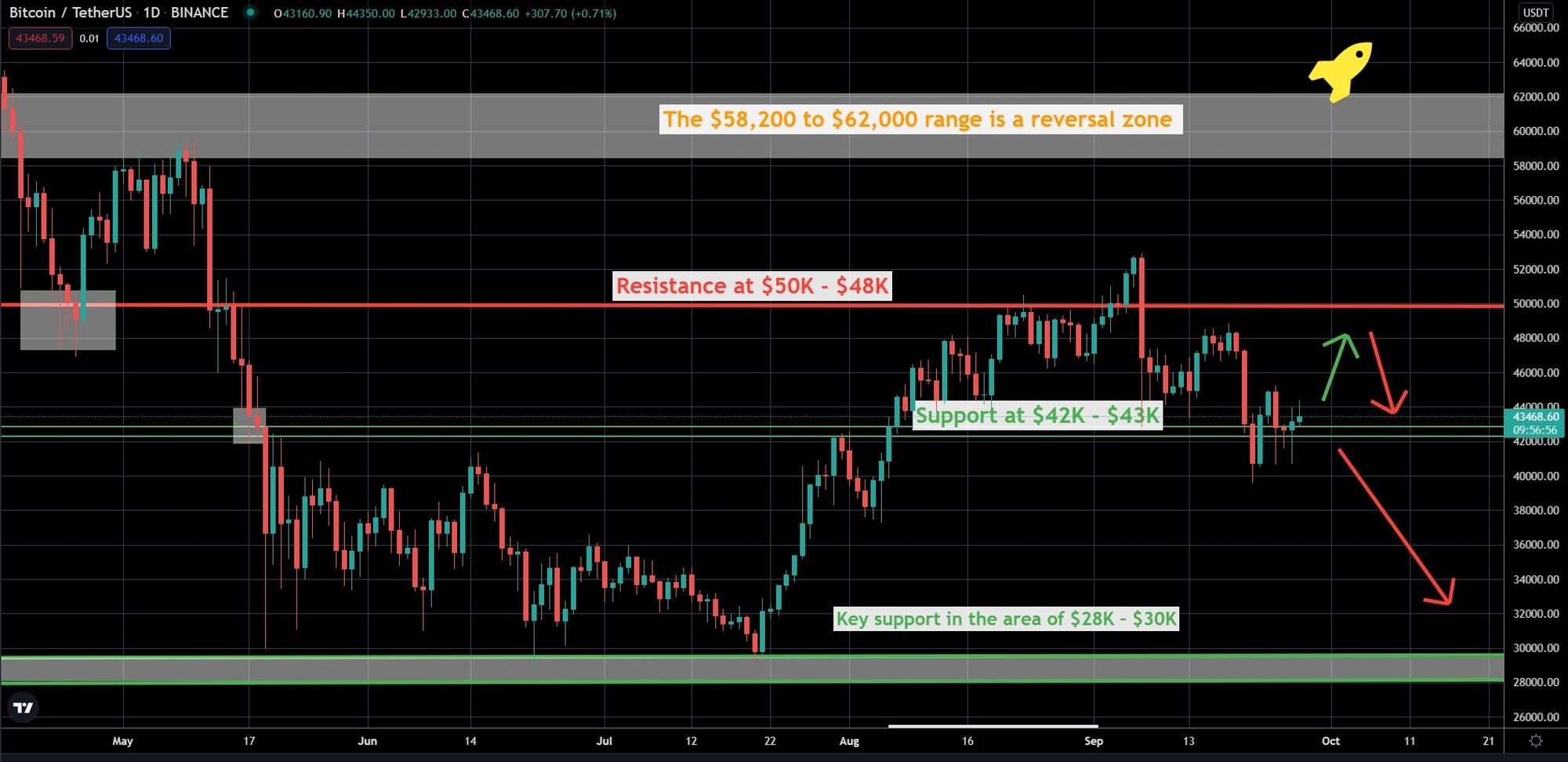 ---
---