Last week was one of the worst in terms of the traded price of Bitcoin. Bitcoin dropped below $50K after almost two months and many traders began to worry about their open positions.
This fall was preceded by several events, but let us remember the most important one that could have most affected the behavior of traders and investors. One of the biggest scarecrows was the news that  the historically largest value of daily BTC Longs, worth $4.9 billion, was liquidated.
This liquidation thus showed in full force how dangerous is the liquidity in the crypto markets and especially on BTC, which had only reached ATH a few days before. Bitcoin subsequently lost $ 15K in just a few days and almost $ 20K in the next few days from the measured high.
In any case, more experienced traders know that this is a common reaction and a so-called market recovery, because no market can grow indefinitely. Although Bitcoin suffered a heavy loss, on the other hand, all overheated indicators were reset and cleared the way for further growth.
As for the external responses to Bitcoin, they still persist and we therefore have no doubt that BTC could grow again consistently. Let's just remember the New York commercial bank, which wants to cover cash loans with Bitcoins. Signature Bank had total loans of $39.1 billion in 2020.
Technical analysis
Confirmed support at $50K - $48K
Next support in the area of ​​$42K - $43K
Key support in the area of ​​$28K - $30K
The $58,200 to $62,000 range is a confirmed reversal zone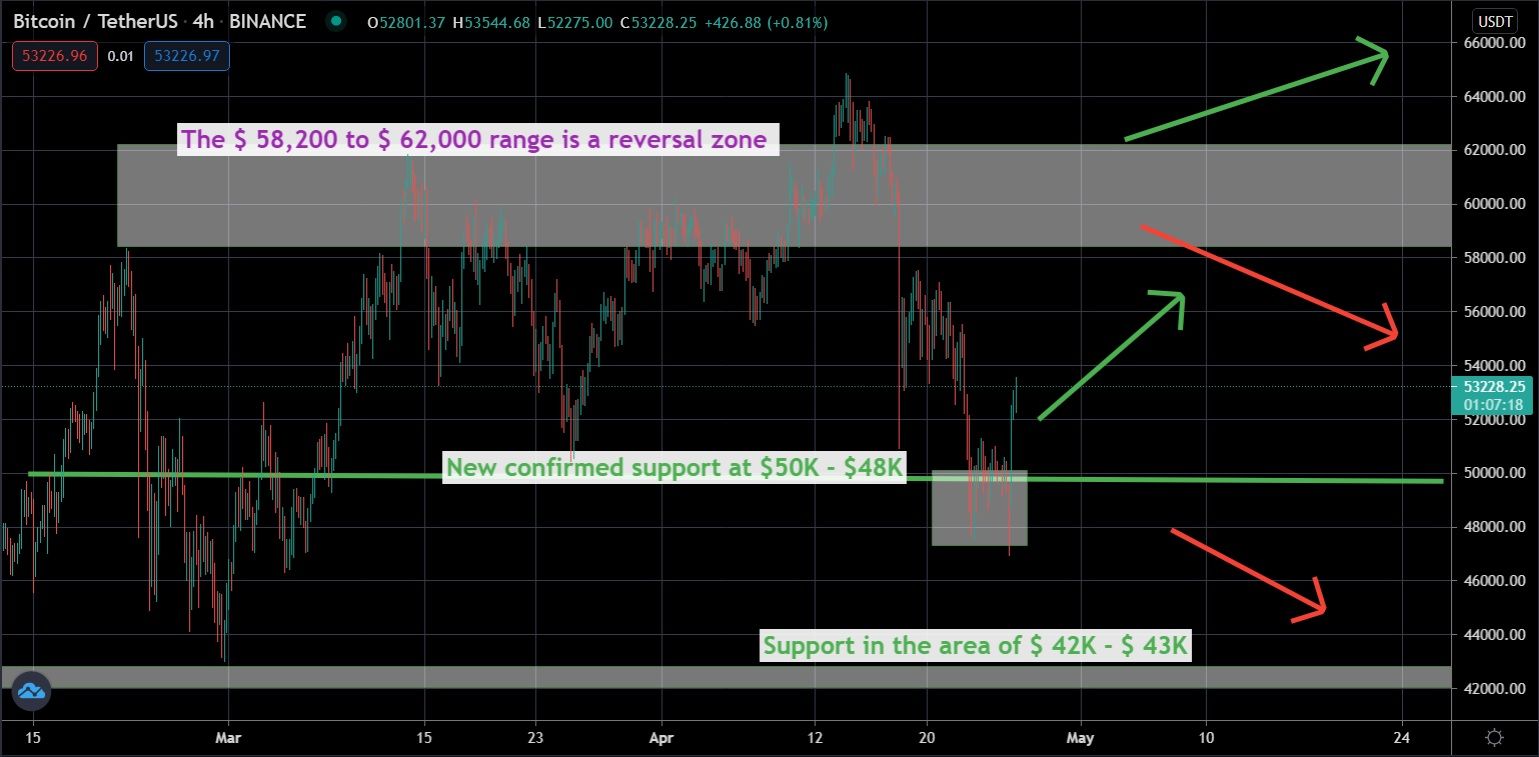 ---
---