Graphs tracking liquidation data on the Bitcoin market set new records during the last dump, but unfortunately with a negative undertone.
As you probably know, after the unverified news spread around the Internet that the US Treasury was planning to sue several financial institutions for money laundering through crypto, there was a real hell on the BTC market. Bitcoin responded immediately with a rapid loss of value, but this is not the only indicator that suffered a severe blow.
Analysts at Arcane Research point out in particular how much daily BTC longs were liquidated during this dump.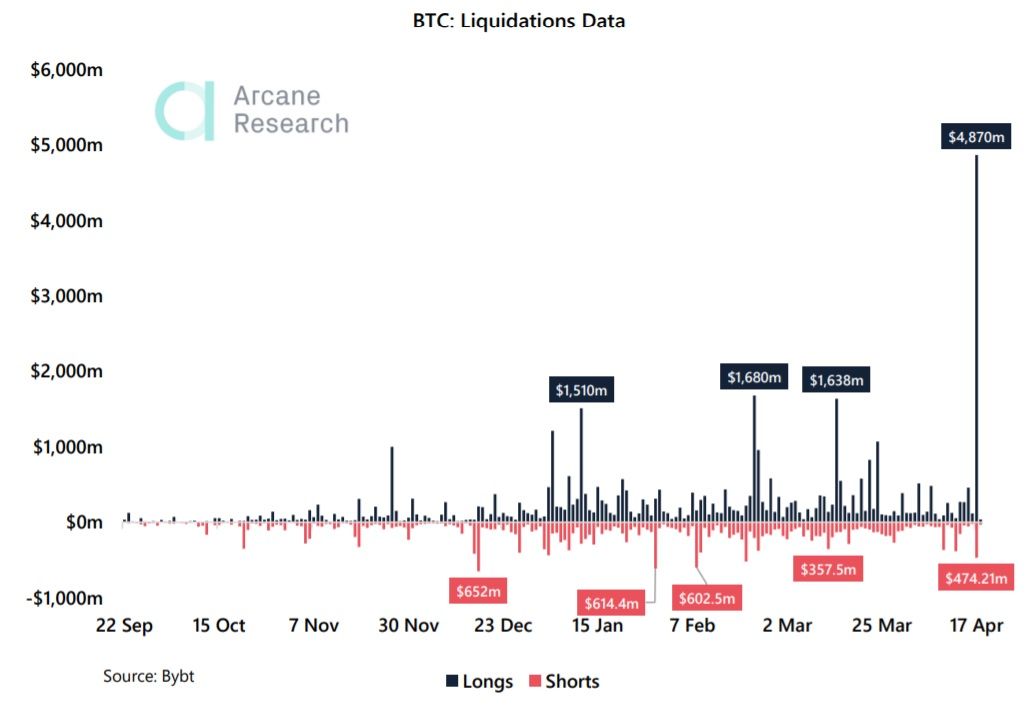 As you can see in the chart above on April 17, the $ 4,870m worth of BTC longs was liquidated, which is the highest value ever recorded.
To better understand what record high value was liquidated during this one day, on April 17, more BTC longs were liquidated than the total value of all long liquidations for October and November combined.
Bitcoin is currently trading at $ 55,900, which is almost $ 10K lower than the All-Time-High measured on April 14. The Tweet from FXHedge, which caused fear in the BTC market, has already been deleted.
---
---