Less than a week after Coinbase was listed on the Nasdaq, the US stock exchange decided to expand its services for clients interested in COIN shares.
In this case, it is the opening of the options market of Coinbase Global Inc (COIN.O), which will make trading in the shares of this crypto company accessible to less risky traders. Options are considered a lower risk, mainly because you can withdraw from the contract at any time, as they do not represent real ownership in a company.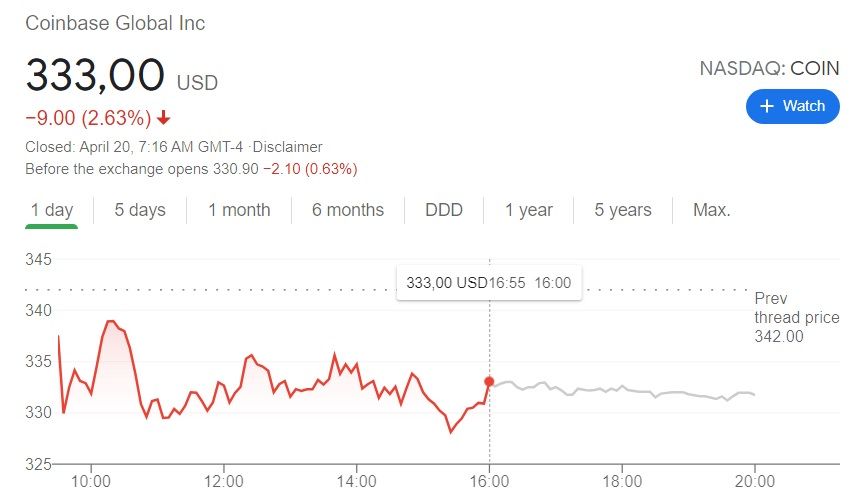 The market has relatively stabilized after the first week, with Coinbase shares trading in the $ 330- $ 340 range.
According to information obtained by the Reuters from a representative of the Nasdaq exchange, trading in COIN.O options should start today.
---
---