After BTC reached its new ATH on October 21, we again saw it dominate the world media. Bitcoin was written and talked about almost everywhere, which also increased the tension on the market itself and influenced its development.
The price of BTC did not manage it, and the market cooling came the very next day with a loss of value of -$5K. In the days that followed, it has been resembling a battle for the $60K psychological threshold that continues to this day.
Bitcoin has persevered in the $60K range for seven days now, which means it will soon be decided whether the bulls will keep it or the bears will take control of the market.
If we look at the external fundamentals and their influence, in this case, we could certainly be bullish, especially because of Mastercard. Mastercard, one of the world's most recognized payment companies in the world, has announced that it will enable its partners to integrate crypto services more easily.
Thousands of banks and millions of merchants from all over the world can soon start offering their clients purchases or sales in cryptocurrencies.
Technical analysis suggests that it will be very important for future growth to leave the current reverse zone in the range of $58,200 - $62,000. If traders manage to breach $62K in the near future, it will pose as a reaffirmation of the bullish trend. Otherwise, bears may try to retest the support zone in the $50K area.
Important price areas:
The $58,200 to $62,000 range is a reversal zone
New support at $50K - $48K
Support at $42K - $43K
Key support in the area of ​​$28K - $30K
Next support at $22.5K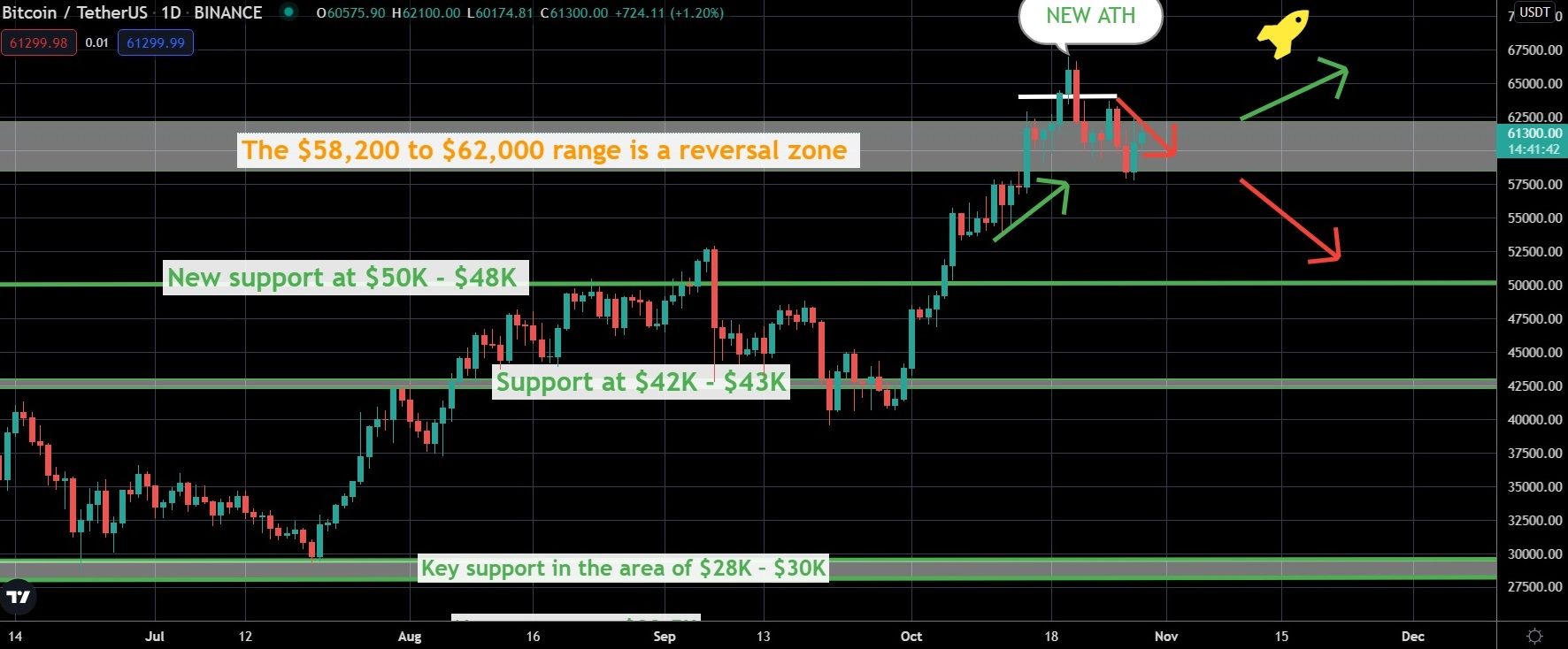 ---
---