Who else could evaluate better the events of recent weeks than the creator of the cryptocurrency, which had a trading volume of $ 52,993,150,481 (at the time of writing) in the last 24H.
Vitalik Buterin as one of the co-founders of Ethereum was a guest in an interview for CNN this week where he described how he perceives the current situation.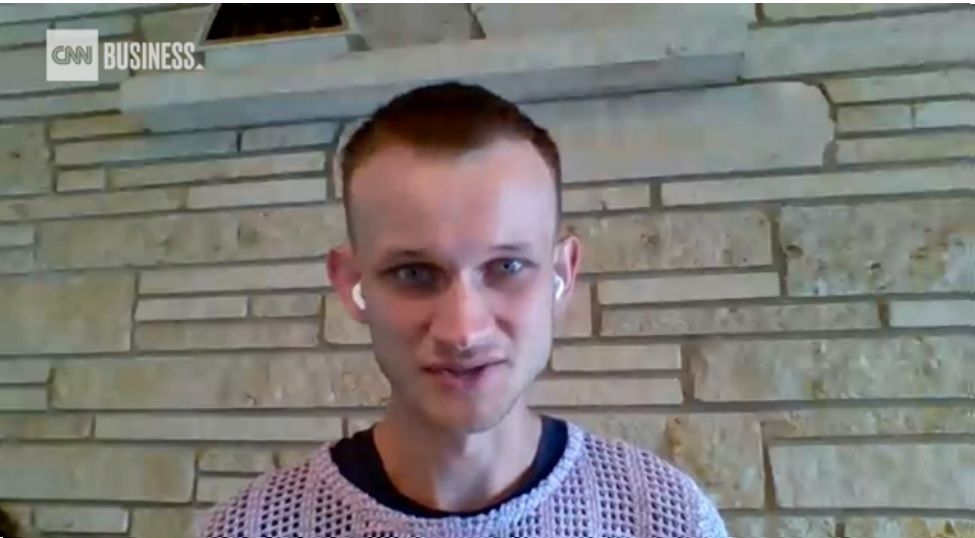 First, Vitalik compared the current situation with the time when we witnessed the first Bull Run in words "It feels like crypto is close to ready for the mainstream in a way that it wasn't even four years ago,".
For those of you who are still new to crypto, Vitalik mentioned the time when we first witnessed crypto mania. At the time, Bitcoin had risen to nearly $ 20K in a short period of time, with Ethereum surpassing $ 1K for the first time.
At that time, the crypto did not receive nearly as much space in the media as it does now, so we can only agree with Vitalik. On the other hand, there are still concerns that crypto markets are reacting too sharply and are very sensitive to some statements from celebrities.
One such personality is Elon Musk, who with his statements managed to negatively affect the prices of cryptocurrencies.
Vitalik commented on this situation as follows:
Elon Musk tweeting is something that the crypto space has only been introduced to for the first time literally last year and this year, — I think it's reasonable to expect a bit of craziness. But I do think that the markets will learn. Elon is not going to have this influence forever.
In conclusion, Vitalik reminded everyone why the crypto is so interesting. He pointed out that there is no company in the crypto world that controls everything, such as Facebook, Twitter, which sees all your data.
---
---