The beginning of the week has pleased many of us, but on the other hand, there are also those traders who were convinced that the price of BTC will fall.
Let us therefore take a closer look at what it looked like on other indicators such as the price itself.
One of the best indicators of how many traders have been betting that Bitcoin will fall is how many short orders have been liquidated at the time of BTC's growth.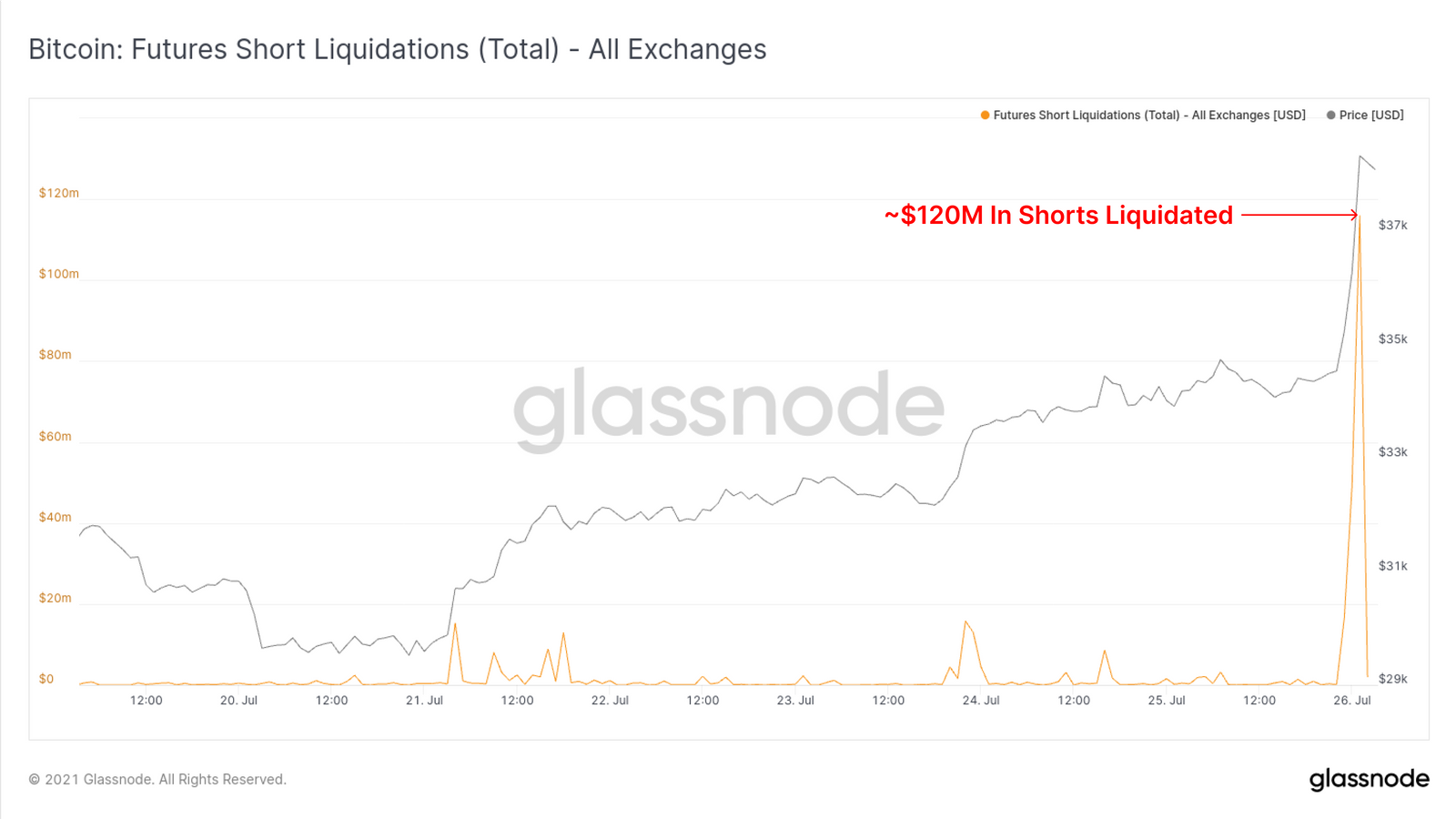 As you can see on the chart from glassnode, up to $120M short orders across all crypto exchanges were liquidated yesterday.
As a result, however, there are many more traders who were pleased with Monday's recovery. Specifically, this is a group of traders who believe in BTC and did not sell it even during the short-term decline to $29K, which meant that they were at a loss.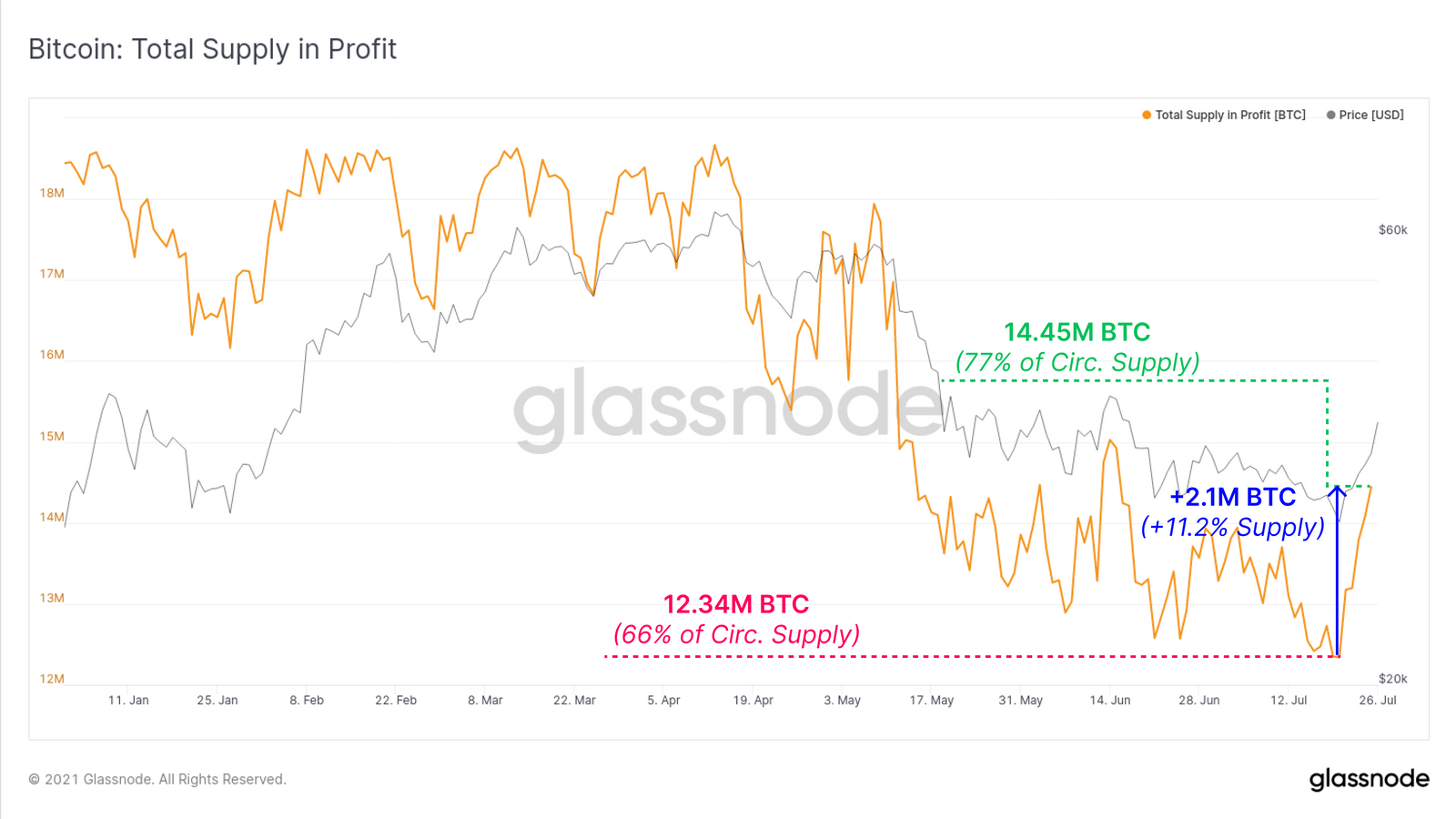 This group of hodlers has returned to profitability after yesterday and represents up to 2.1M BTCs. This amount of Bitcoins represents a volume equivalent to 11.2% of the circulating supply.
---
---