Ethereum 2.0 began its first phase on 1 December 2020 and already is celebrating the achievement of a major milestone today with 200,000 active validators.
The number of Ethereum 2.0 validator nodes increases consistently and almost non-stop from the very beginning.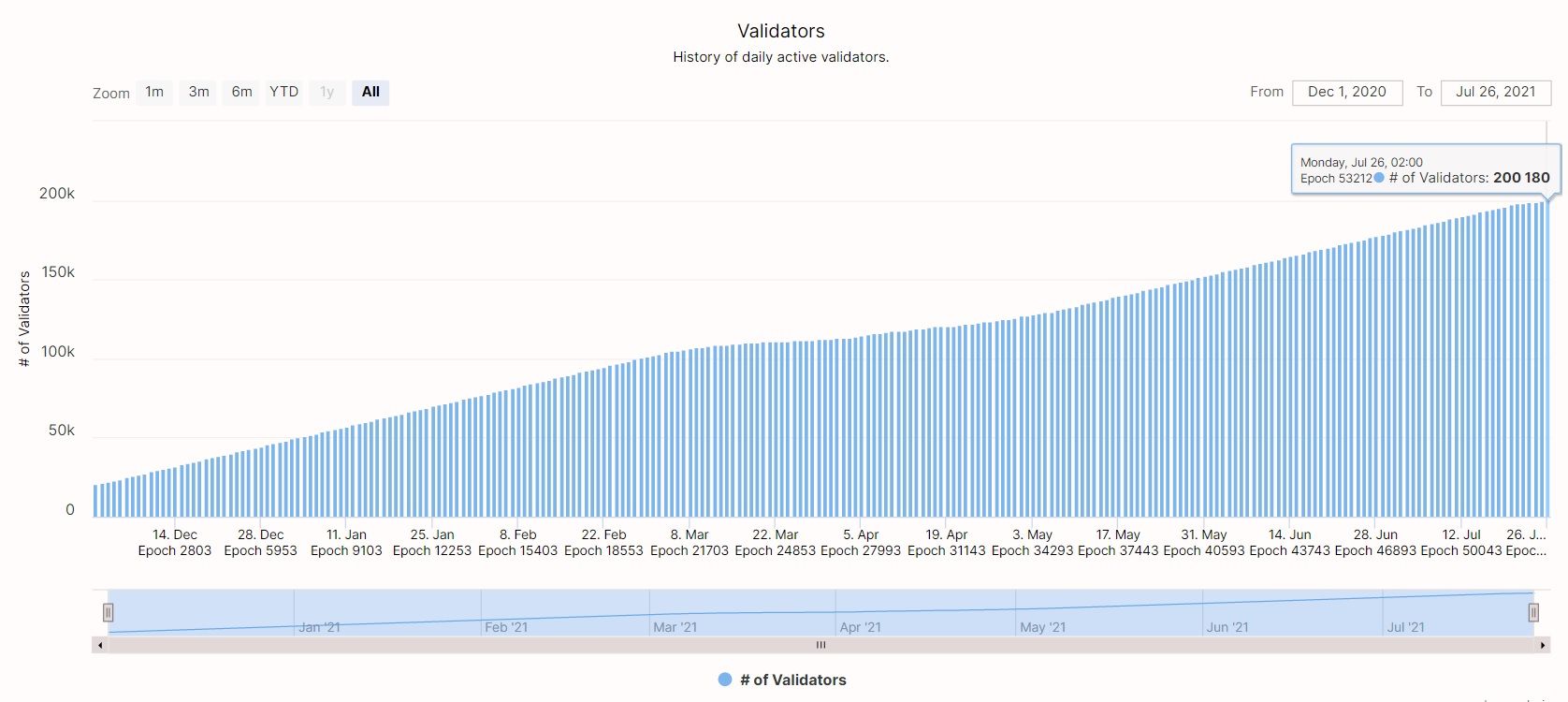 On average, we can see that 1000 new validators join the network every single day. This means that at the moment when, according to Vitalik Buterin, the main Blockchain ETH is going to be merged with ETH 2.0, the number of validators could reach the limit of 400,000. Vitalik stated at the World Blockchain Conference 2021, which took place two days ago, that it could happen in about 6 months.
As for the staked Ether, it is at the level of 6,406,971 at the time of writing, with an average balance of 32.99 ETH.
Since its launch in December last year, Ethereum 2.0 Beacon Chain has thus boasted a respectable increase in the number of active validators by more than 850%.
---
---