After a long, almost three-month consolidation of the Bitcoin market, we are witnessing a very important recovery today, in a positive sense.
Traders on Bitcoin began to increase buying activity less than an hour before the start of the new week (CET), which resulted in a price increase of more than $5K in a few hours.
The bulls managed to turn Bitcoin to their side, but to confirm this trend, it will be necessary to overcome the important price range of $40k.
But let's summarize in a nutshell what could have been the impetus for this growth.
Over the past week, we have seen several positive reports that may have caused the market to turn upwards.
Among the most important are those that concern financial institutions and their interest in participating in the crypto industry. BNY Mellon, State Street and four other banks have decided to form a consortium for a new London crypto trading platform.
This means that it should be the first cryptocurrency exchange in history, in which banks are directly involved.
Personally, however, we think that the bigger trigger for this growth was the revelation of a SEC application from Stone Ridge Asset Management, which decided to establish its own "Bitcoin Strategy Fund" with an aim to capital appreciation.
The news of Stone Ridge Asset Management began circulating on the Internet just hours before BTC flew up.
But what to look out for in the technical analysis?
RSI is overbought on TF 1H-1D, risk of short-term decline
Resistance at $ 42K - $ 43K
Resistance at $ 50K - $ 48K
Key support in the area of ​​$ 28K - $ 30K
Next support at $ 22.5K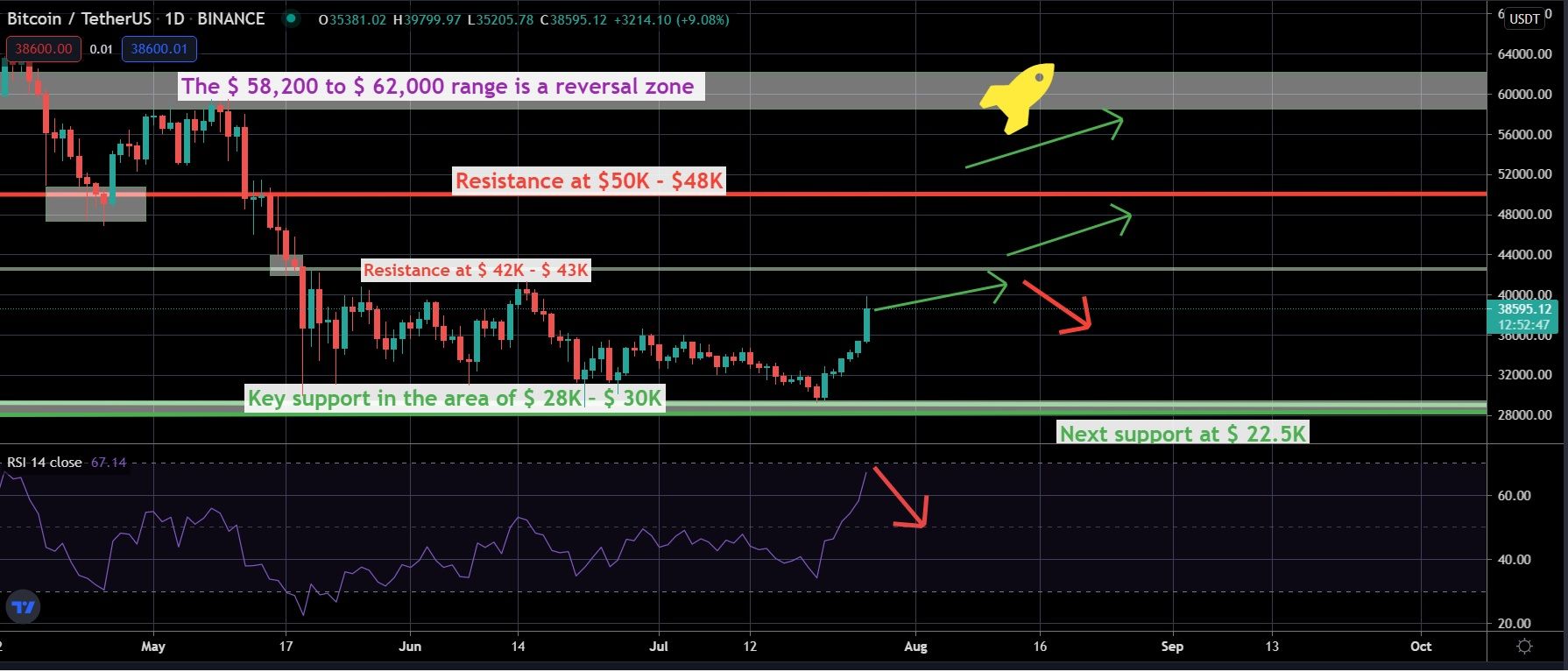 ---
---