The behavior of traders in cryptocurrency markets is sometimes really easy to predict, as evidenced by this summer, which was similar to previous ones.
If you have been following the development of crypto markets for some time, you know that summer has always been marked by a period of low volatility, sideways movement and so-called low activity.
It was no different this year either, but due to China and its decision to fight cryptocurrencies, the markets began to weaken already on May 19, and it took almost three months for the bulls to resume a growing trend.
But what does it look like at the moment and what can we expect?
Bitcoin has now encountered a resilient resistance that operates in the $50K range, which means that it needs even stronger volumes to overcome it than before.

The bears have so far successfully defended this, which has resulted in several rejections of BTC, but the positive signal is the fact that BTC is being pushed higher and higher on each (1D) candle.

In terms of global events, major US banks are currently having a major impact on crypto markets, as it is during this period that they are launching their own Bitcoin funds for the richest clients. These are, in particular, JPMorgan and Wells Fargo.

However, as we wrote to you in our last analysis, if BTC exceeds $50K, it will be very important to stay here for at least 48 hours. If successful, it would be an extremely strong bullish signal with a likely new goal, to overcome the previous ATH.
Important price areas:
New support at $42K - $43K
Resistance at $50K - $48K
The $58,200 to $62,000 range is a reversal zone
Key support in the area of $28K - $30K
Next support at $22.5K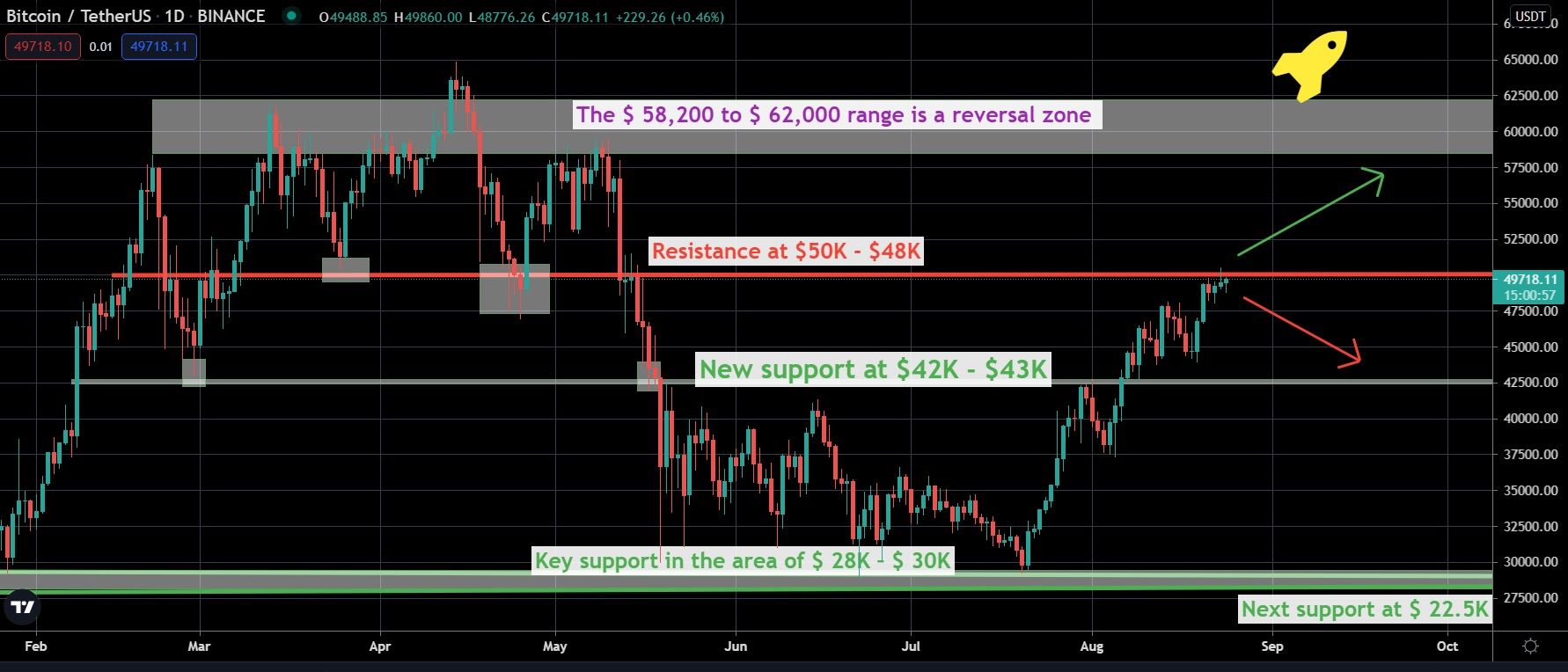 ---
---