Last week, it was reaffirmed that BTC traders will always find it difficult to beat the $50K price again.
Today is exactly the tenth day since the bulls managed to approach $50K, which is a harbinger that we will soon witness either a definitive rejection or overcoming resistance and continuing the rise in the price of BTC.
From the point of view of technical analysis, we still do not see the volumes that are needed at such an important price, but on the other hand, we have good news regarding other indicators. The relative strength index has just emerged from the overbought zone in recent days, even in the 1D time frame, which may mean a restart of purchasing activity.
Other factors also include the approaching autumn, which is always in a bullish mood in all crypto markets.
Let us also recall a recent statement from Co-head of Galaxy Digital Jason Urban, who thinks we will see new highs from the arrival of autumn.
I think that as we pull into the fall, a lot of this institutional adoption .... are going to start to manifest themselves, and we should see the market take out those highs…But I definitely think that you can see something north of $70,000, said Jason Urban
In the coming days, it will therefore be important to monitor whether the purchase volumes will increase and, conversely, the sales volumes, but also what news from outside will affect the market.
Important price areas:
New support at $ 42K - $ 43K
Resistance at $ 50K - $ 48K
The $ 58,200 to $ 62,000 range is a reversal zone
Key support in the area of ​​$ 28K - $ 30K
Next support at $ 22.5K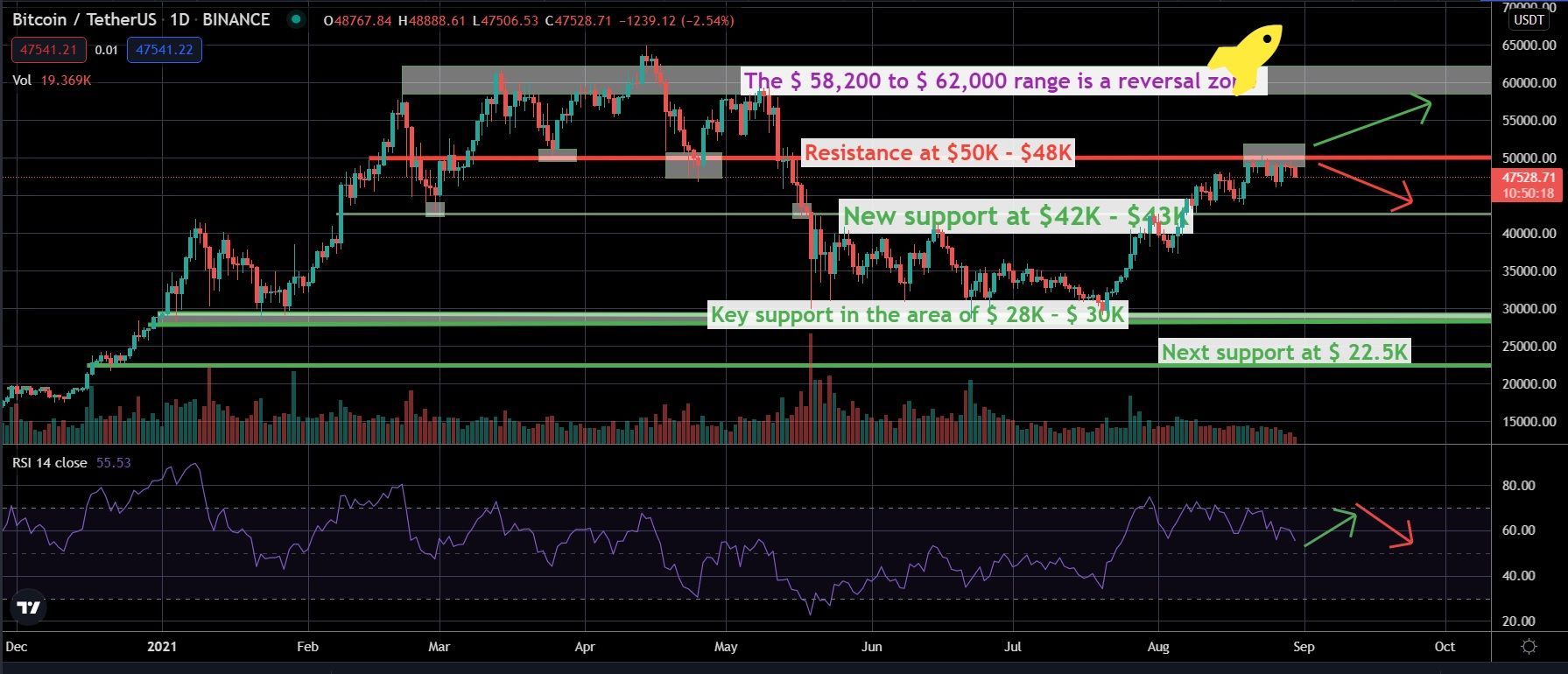 ---
---