What we predicted and suggested in the last analysis that Bitcoin may soon return to $50K may become a reality this week.
After Bitcoin overcame the $42K- $43K resistance, a typical scenario followed, multiple checks to see if the bulls were strong enough and able to maintain that price. The verification was successful and therefore the dreaded resistance has become a new support, which is currently a strong impulse for further growth.
However, technical analysis and its findings are not the only impulse that influences the market and its behavior. We can't forget one of last week's biggest announcements regarding reputable New York's private, independent investment management firm Neuberger Berman.
Neuberger Berman with AUM of $402 billion has recently filed a SEC application with an addendum for its Commodity Strategy Funds to allow it to invest in digital assets.
This report circled the world media on August 12, right after which we could see several thousand growth on BTC.
What to expect for the next few days? When we take into account the technical analysis as well as external factors, we see a high probability that Bitcoin may touch $50K later this week. We cannot yet estimate how traders will behave in this area and whether strong sales activity will prevail here.
However, if BTC manages to exceed $50K and stay at least 48H here, it will be an extremely important bullish signal with the next goal of the "new ATH".
Important price areas:
New support at $42K - $43K
Resistance at $50K - $48K
The $58,200 to $62,000 range is a reversal zone
Key support in the area of $28K - $30K
Next support at $22.5K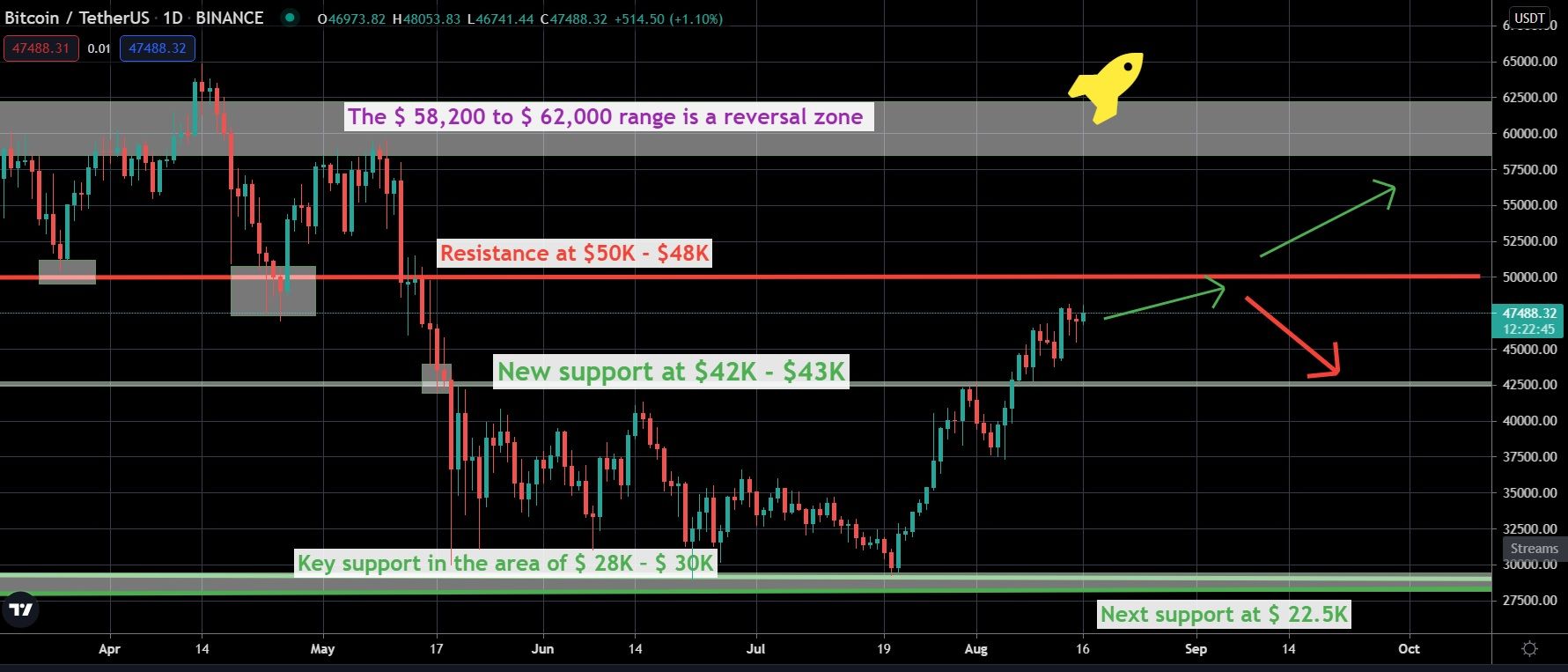 ---
---