As you know, April was a really crazy month for Bitcoin. At first we witnessed a new ATH, but then a bloody dump during which BTC suffered a loss of almost $ 20K.
Ultimately, however, even this dangerous volatility did not deter traders, and Bitcoin is growing again.
In terms of market and technical analysis, perhaps the most important fact is that Bitcoin rebounded twice from support at $ 50K during the month. This area has thus automatically become a kind of safe haven, giving the bulls even more certainty for continuing the way up.
It is also necessary to mention the Relative Strength Index, which measures the magnitude of recent price changes to evaluate overbought or oversold conditions in the price. The RSI needed to cool down on 1D / 1W time frames because it had been overbought here for a long time.
Bitcoin is trading around $ 58,500 at the time of writing and is highly likely to continue higher. But what is important to note is the fact that we have now entered a long-term problematic reverse zone. This area, ranging from $ 58,200 to $ 62,000, has convinced us many times that it's not easy for BTC traders here.
Technical analysis
Confirmed support at $50K - $48K
Next support in the area of ​​$42K - $43K
Key support in the area of ​​$28K - $30K
The $58,200 to $62,000 range is a confirmed reversal zone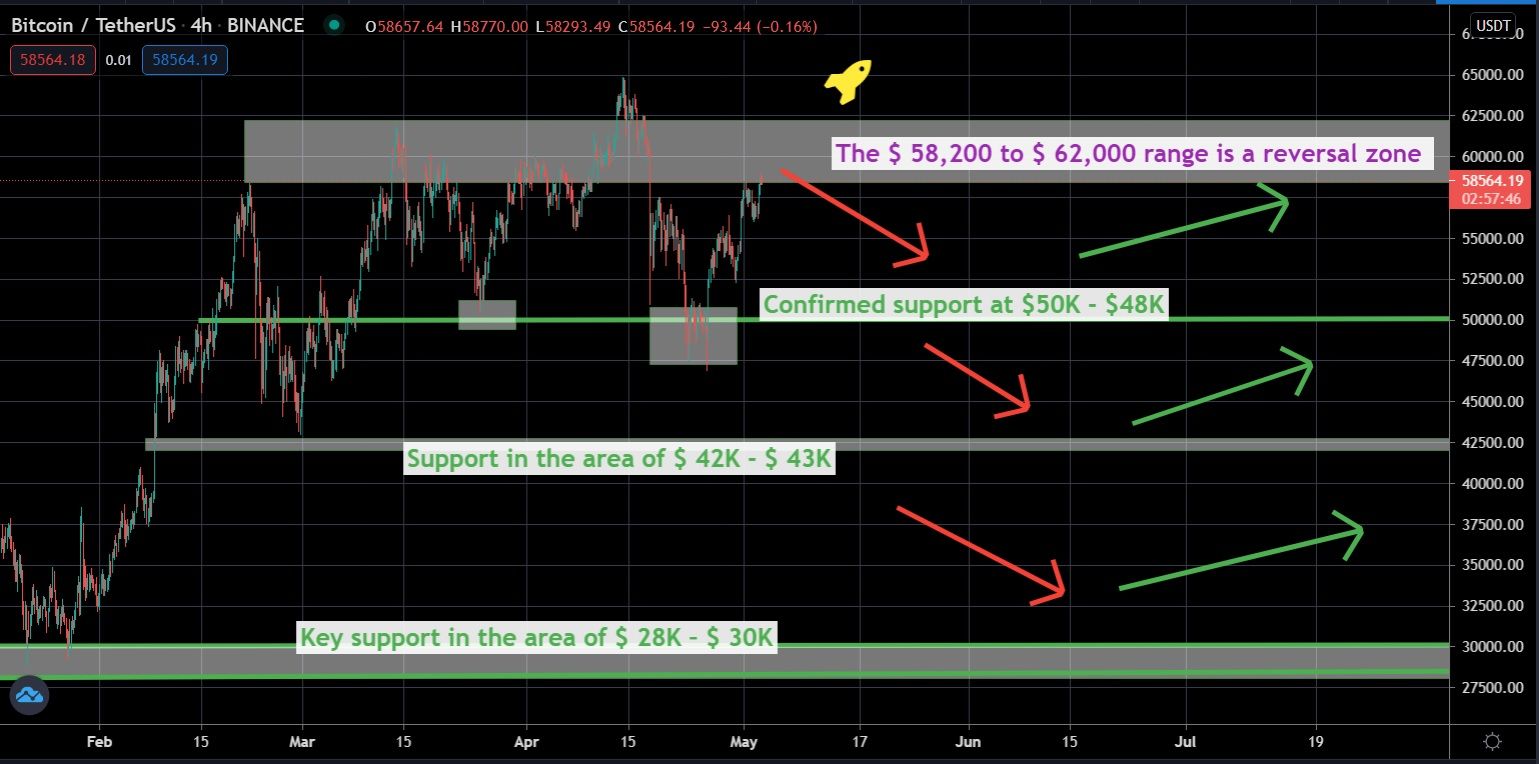 ---
---