At present, almost all markets of cryptocurrencies are experiencing more significant declines, which is immediately reflected in the moods of those who make up these markets and thus traders.
Let's take a look at the verified Crypto Fear & Greed Index and its current numbers and value.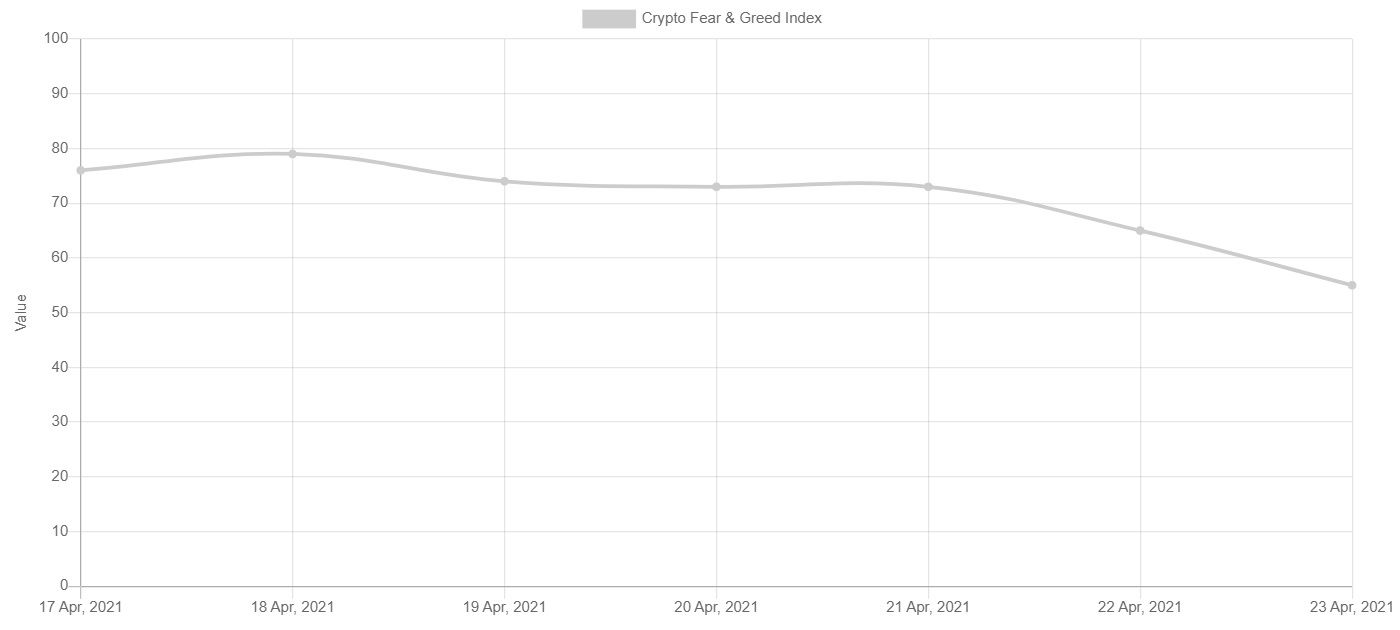 As you can see, the Fear & Greed Index has fallen by as much as 24 numbers in the last 7 days, from 79 to 55 today. The status has changed from Extreme Greed to Greed within a week, but there is not much missing and we will be in a zone of fear.
If the Fear & Greed Index moves below 50, this will be the first time since March 1 that the value will change back to Fear.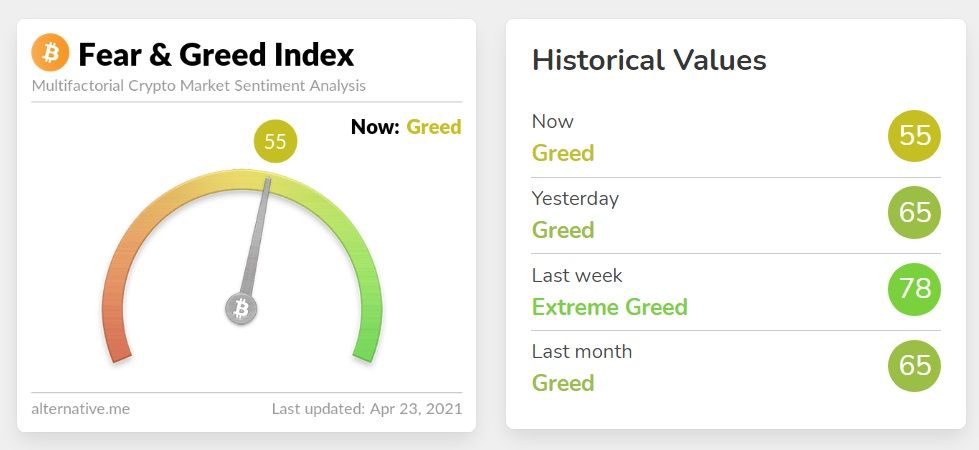 As for the TOP 3 cryptocurrencies, Bitcoin is currently trading around $50K, Ethereum at $2,350 and the BNB at $520.
---
---