Despite the fact that most analysts have recently been mainly interested in the attitude of China or the USA towards crypto, i.e. decentralized finances, the surprise of recent days is Europe, specifically in the positive development and support for DeFi.
With this finding came Pierre Chuzeville, Dove Mountain Partners, who conducted a study focusing on how many projects in Europe received funding but also how much funding was raised.
In 2021, so far, a total of 56 European DeFi teams and projects have received funding in the amount of $282M. This amount represents 20% of the total number worldwide.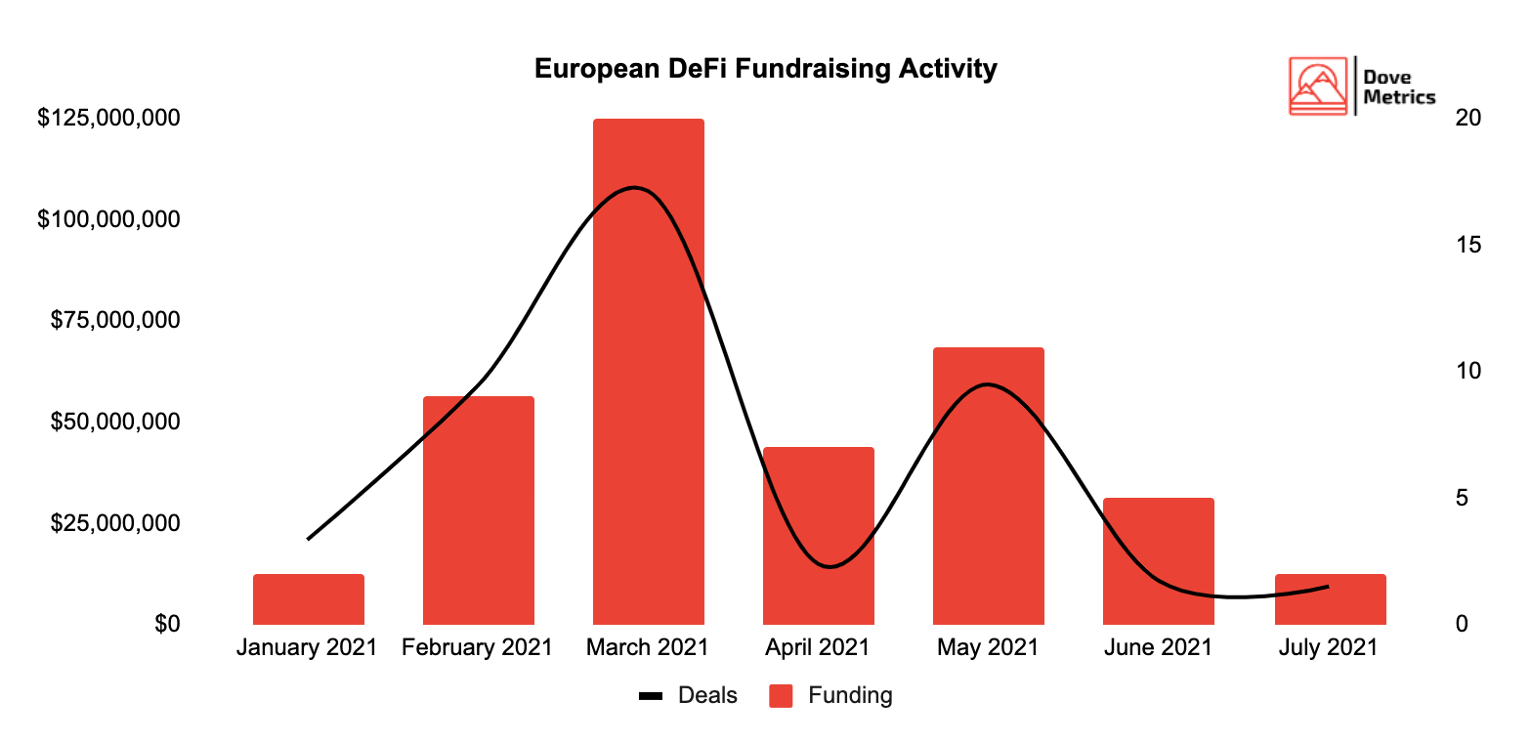 Interesting investment rounds included companies such as Beyond ($ 7.5M), Gro ($ 7M), Element Finance ($ 4M) and Liquity ($ 6M) with participation from Pantera Capital and others.
In this case, the clear leader was the United Kingdom, whose teams accounted for up to 45% of European H1 fundraising rounds.
Let us therefore also look at how specific countries in Europe are doing when it comes to funds actively investing in DeFi.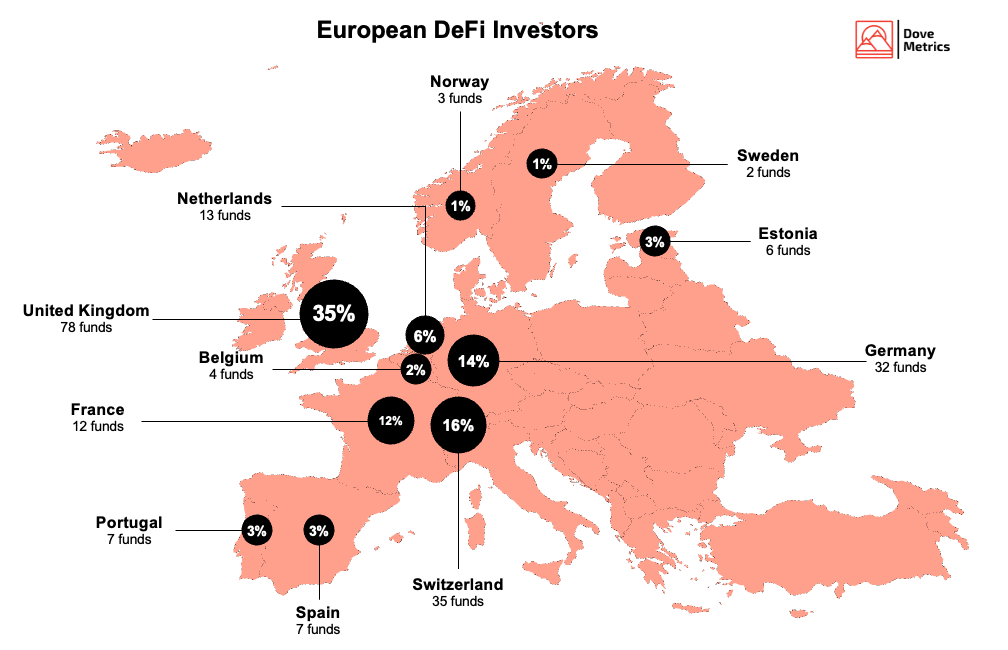 As you can see in the chart, the United Kingdom is also the leader here, with 78 active funds representing 35% of all in Europe. However, Switzerland is also trying to compete with 35 funds, but also Germany with 32 funds. These three countries together account for up to 65% of the total number of DeFi European funds.
---
---