The transformation of the Ethereum network began in December last year, when the first phase of the PoS Beacon Chain or Ethereum 2.0 was launched.
As a result, the main ETH blockchain will merge with ETH 2.0, which, according to the last words of the founder V. Buterin, could take place at the end of this or the beginning of next year.
We should also not forget the important London update that took place this August, when the EIP-1559 was deployed, being one of the most important steps towards successfully completing the transformation mentioned above to date.
From that moment on, the so-called ETH burning started in the network in order to reduce transaction fees, which will put these ETHs out of circulation forever.

If we look at the analytical tool, we can see that at the time of writing 502,938.19 ETH has been burned, with a burn rate of 5.20 ETH/min.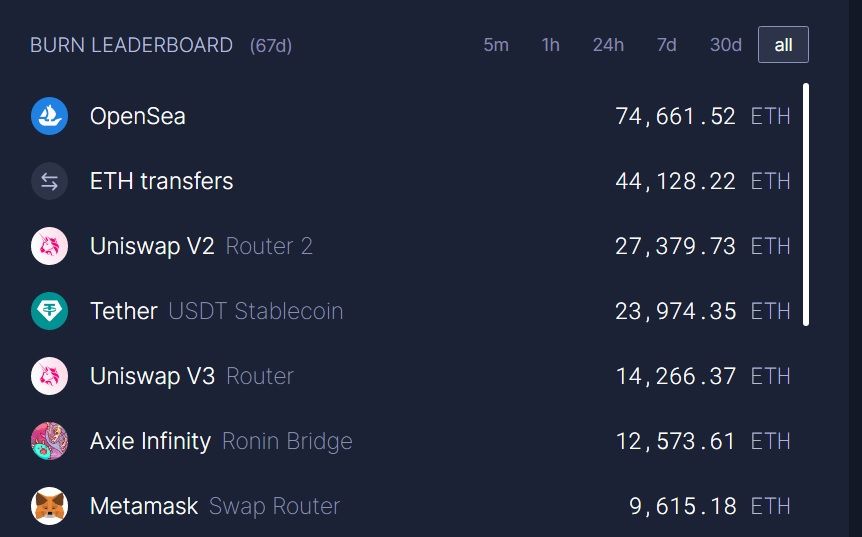 Looking at the specific platforms where the most ETH has been burned so far, the first place belongs to the largest NFT market, which has burned more than 74K ETH so far.
---
---