As almost every summer, this year the BTC market is characterized by flat trading, which means only low volatility and increased consolidation.
Despite the fact that last week we started with a significantly negative news from one of the largest Chinese banks that it is stopping all cryptocurrency-related activities of their clients, the price of BTC remained relatively stable.
The day the news was released, Bitcoin fell more than $ 5K and faced an attack on $ 30K, but that meant nothing, as traders protected the area and the price rose again the next few days.
Since entering this $ 30K - $ 40K price corridor, the $ 30K support has been confirmed to work more than 5 times.
Even on the basis of this situation, we can assess that traders are no longer reacting so sharply to news from China and are beginning to notice other significant events around BTC. Take, for example, El Salvador, which announced late last week that it would give away $ 30 in BTC to each adult.
In recalculation, El Salvador should distribute more than $ 126M to 4,202,928 adult citizens in Bitcoins.
Another very important event was the BTC price forecast from Jason Urban, co-head of Galaxy Digital, who claims that the price of Bitcoin will attack $ 70K at the end of the year. Jason Urban refers in particular to the fact that the institutions will resume investment activity in Q4 2021.
In terms of technical analysis, the indicators are almost unchanged, so we again monitor the same zones:
Resistance at $ 42K - $ 43K
Resistance at $ 50K - $ 48K
Key support in the area of $ 28K - $ 30K
Next support at $ 22.5K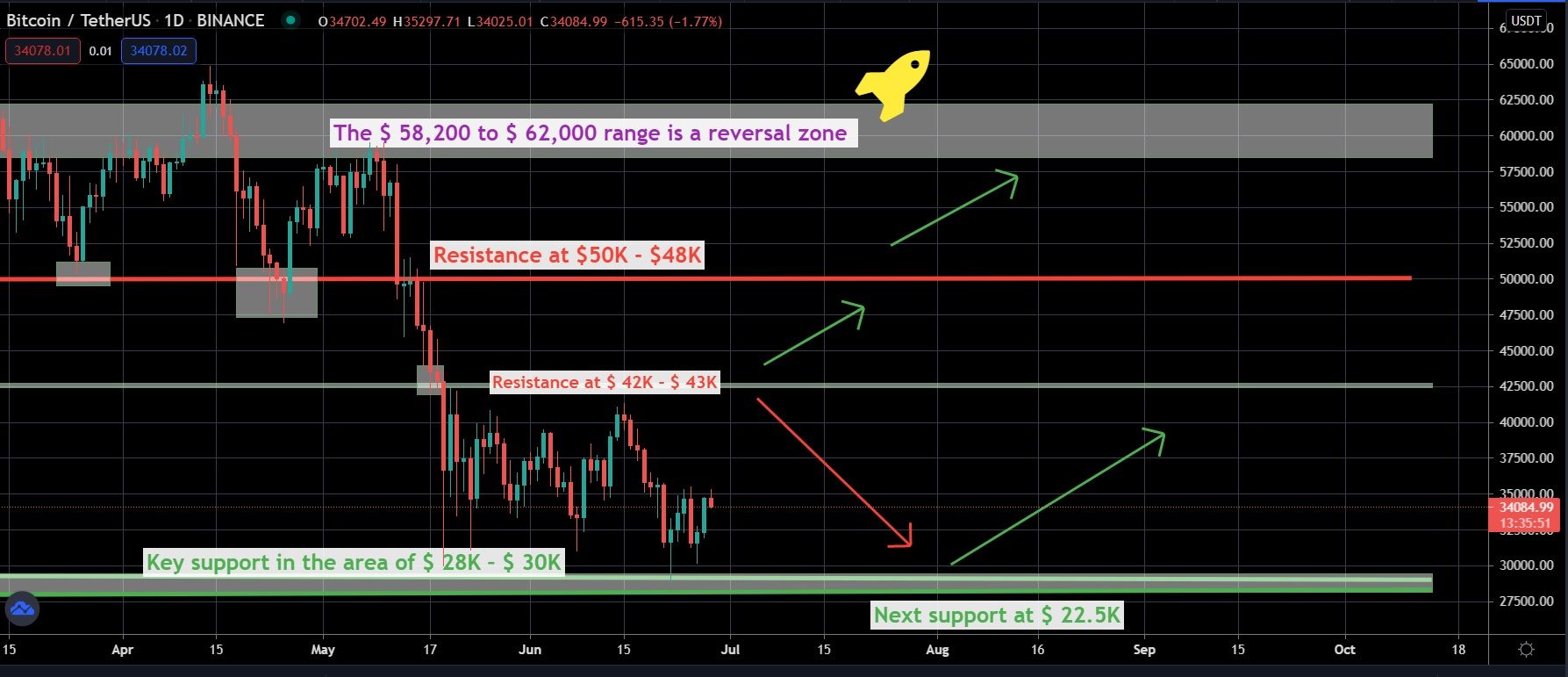 ---
---