Activity and also the earnings of BTC miners are increasing, as evidenced by the latest statistics.
Interest in Bitcoin is reflected not only in the growing value of this cryptocurrency but also in the increase in the hash rate or the earnings of miners.
Statistics were published by analysts at glassnode, who first pointed out that miners had increased their earnings by a factor of four compared to last year.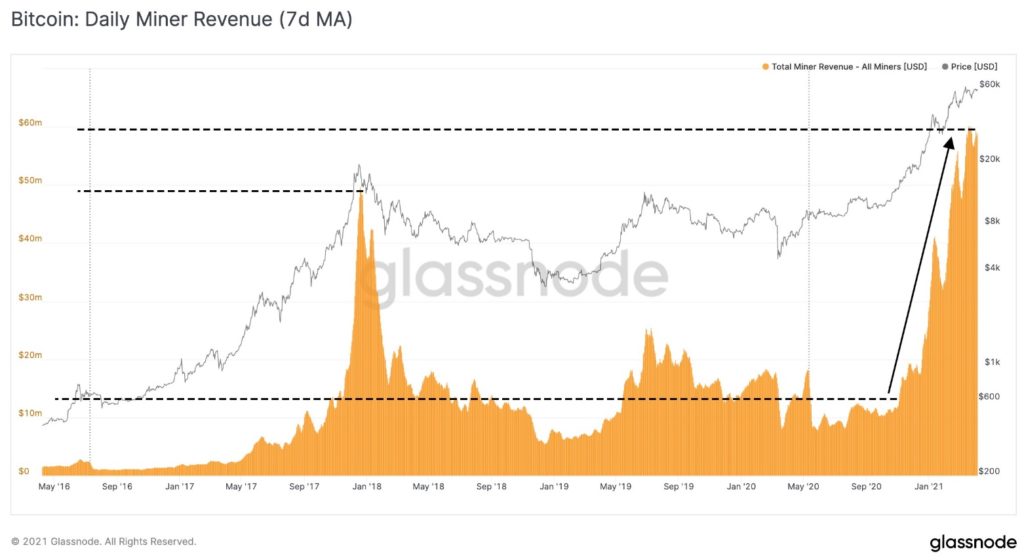 We can see in the chart that BTC miners have earned more than $ 50M a day in the last month and it seems that this trend will continue. Miners last earned such high rewards at the end of 2017, when the first Bull Run lasted.
However, rewards are not the only indicator worth mentioning. As you probably know, mining hash rate is a key indicator of network security, and it is this that has reached the new ATH these days.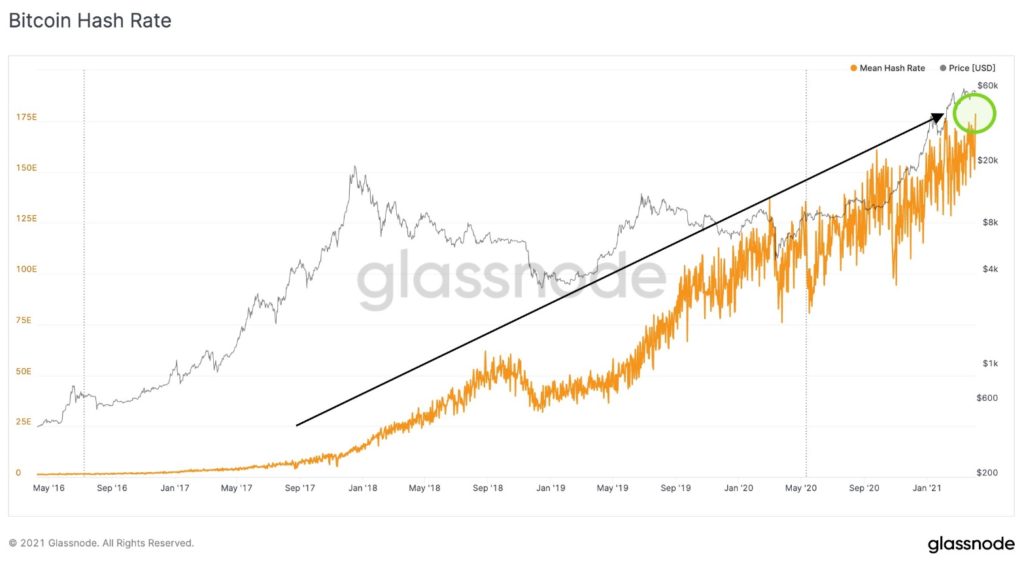 This is the first time in history that the average Bitcoin hash rate has exceeded the daily average of 178 Exahash / sec.
Even on the basis of these data, it is therefore clear that the miners are unstoppable and the Bitcoin network is showing ever better security.
Read also: Grayscale is 100% convinced that it wants to convert the Bitcoin trust to the ETF
---
---