Almost three months have passed since the Chinese Council of State decided to take action against Bitcoin mining and trading, and mining seems to be on the rise again.
The Bitcoin mining situation has been thoroughly analyzed by glassnode, which claims that the hash rate has increased by 25% since the May slump over the last two months.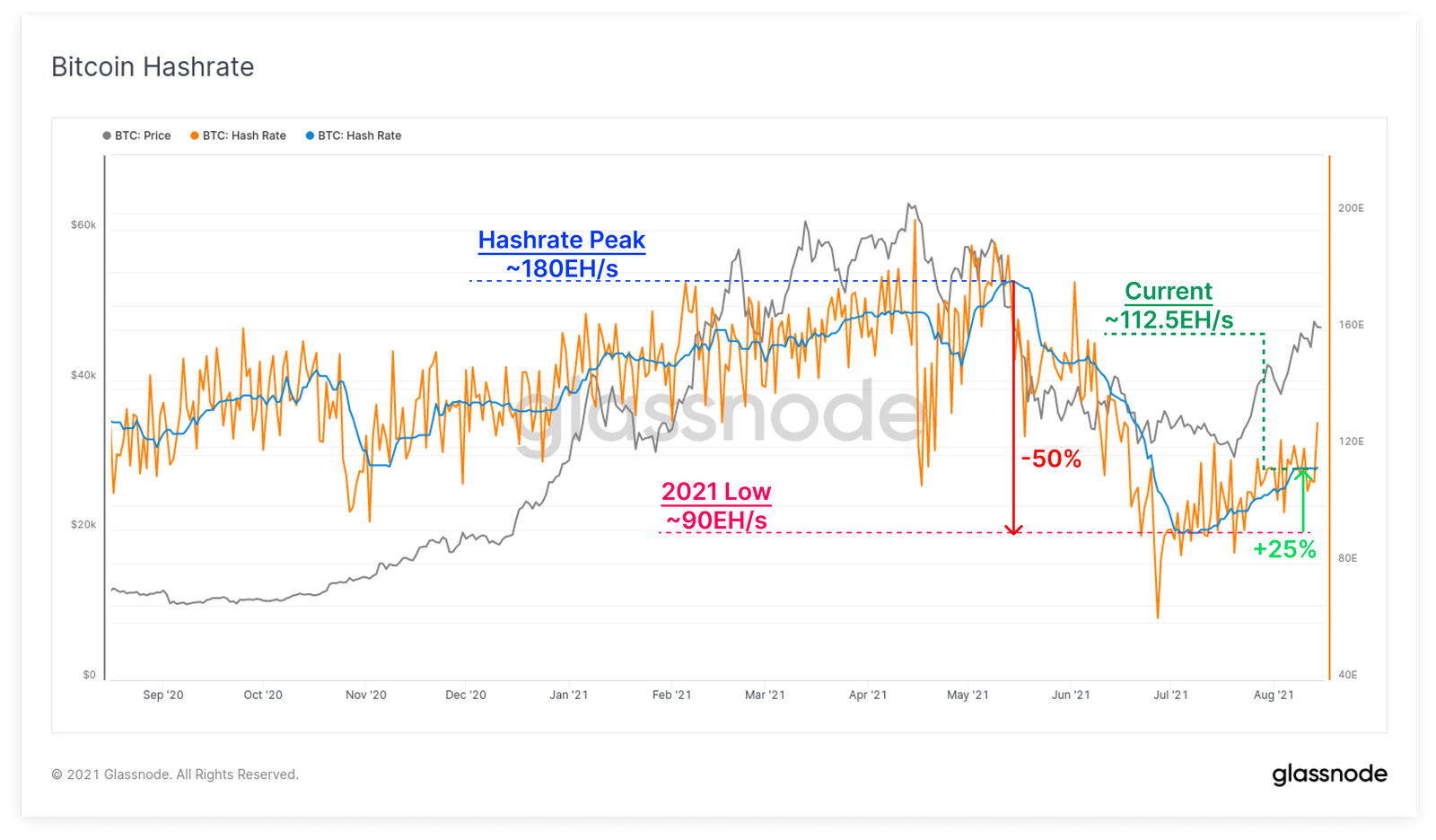 The Bitcoin network is currently mining  at a rate of 112.5 EH /s.
Another important indicator is the income of miners themselves, which decreased during May from an average of 9.5 BTC / EH to a measured minimum of 5.6 BTC / EH. Prior to the expected "Halving" event, the revenues were even higher, at the level of 16.4 BTC / EH.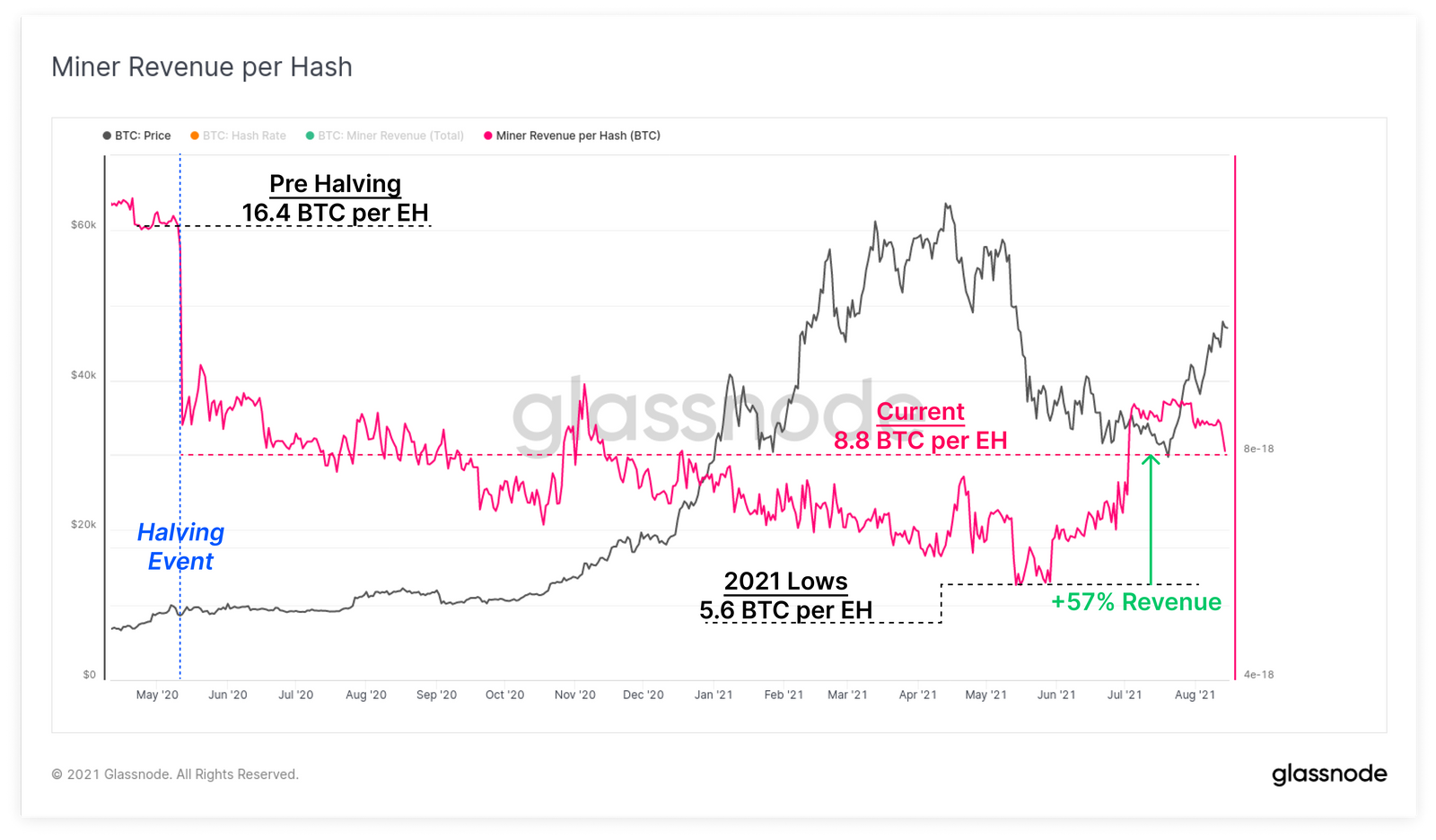 In recent months, however, despite the expulsion of Chinese miners from the country, this trend has been reversed when miners' incomes have risen by 57% since the May low, to the current 8.8BTC / EH.
As for the net balance position of miners, it has also continued to increase in recent two months, which confirms the achievement of + 5K BTC / month.
---
---