In their latest survey, Civic Science has come with relatively surprising data. Up to 11% of Americans have confirmed to either have quit their job after having earned money through crypto trading (4%) or know someone who has (7%).

Even more surprising is the fact that more than half of them belong to the lower-income category, earning less than $50,000 a year. Only 8% of those who answered yes stated to have an income of $150,000 a year or more.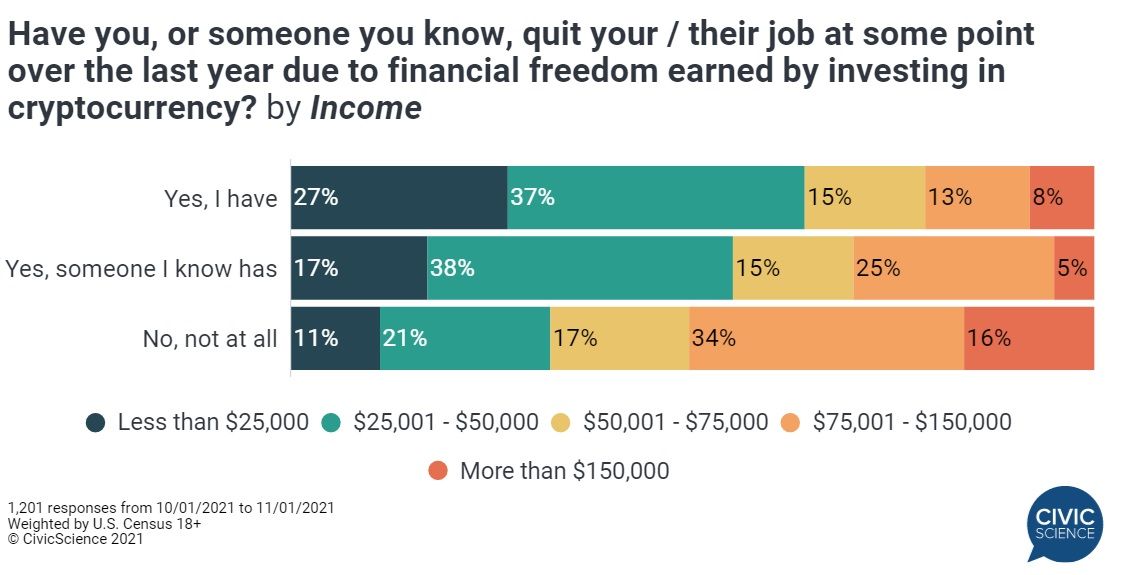 This data suggests that the majority of wealthier individuals mainly diversify their portfolio with crypto, rather than solely relying on it.
Moreover, the survey also concludes that the younger respondents (between the ages of 18 and 24) tend to see crypto as a long-term investment (36%) and an easy way to transact money (25%). The older respondents (above the age of 55), on the other hand, perceive crypto mostly as a short-term investment (28%) that allows them independence from governments (19%).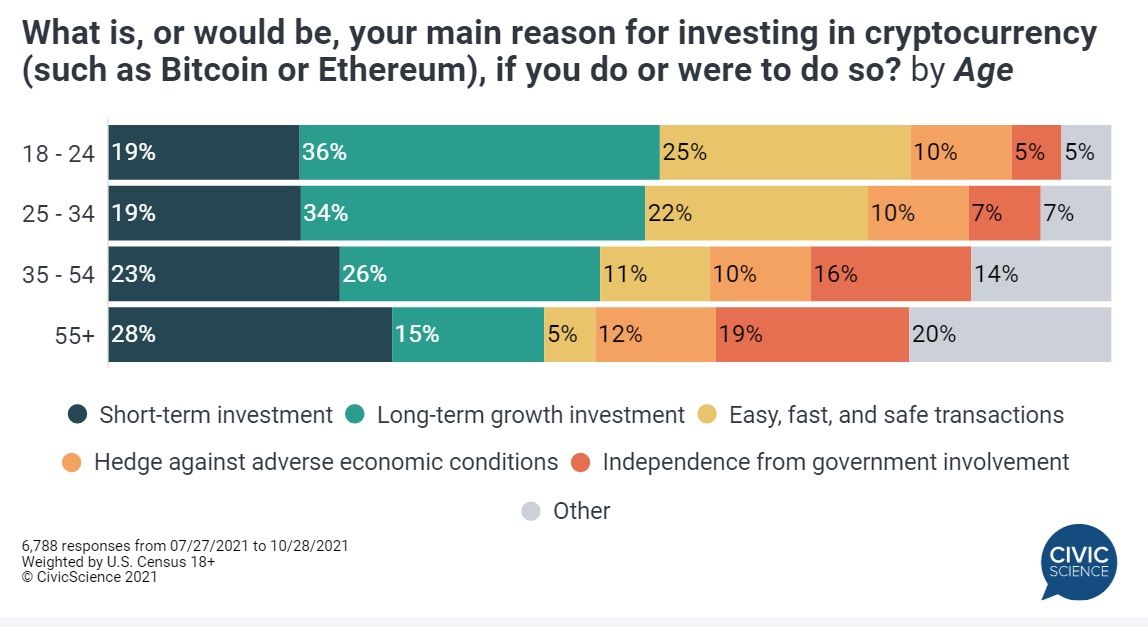 Of those who invested in crypto in the course of the last year, 28% claim to have increased their wealth, while 29% do not feel any difference, and 16% claim to be less wealthy than before.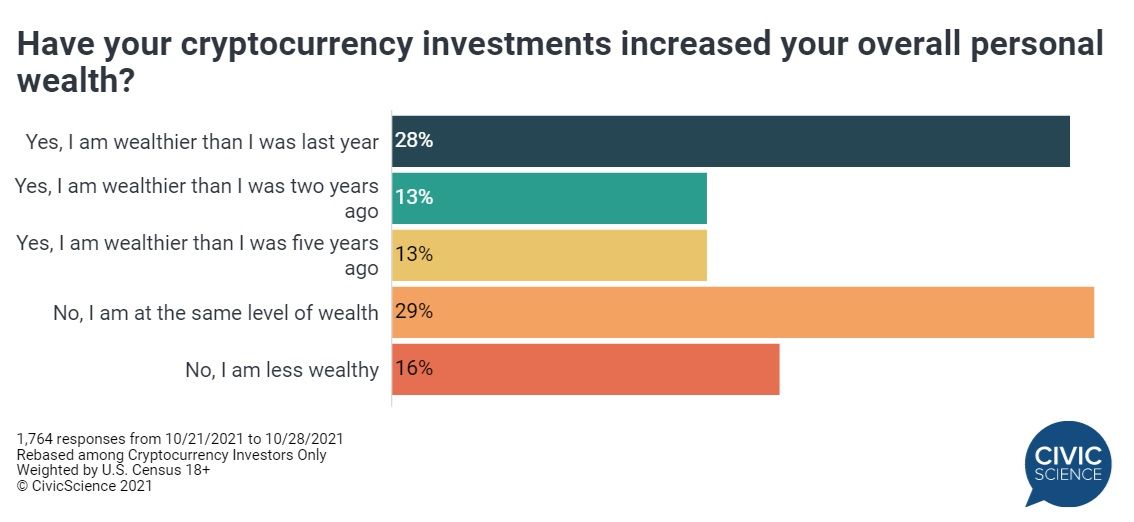 When asked about their wealth compared to their parents', surprisingly, only 12% of the respondents stated that they expect to exceed their parents' wealth by investing in crypto, while 17% were not sure and 72% thought otherwise. Again, the majority of positive or rather positive answers came from the age group of 18-24.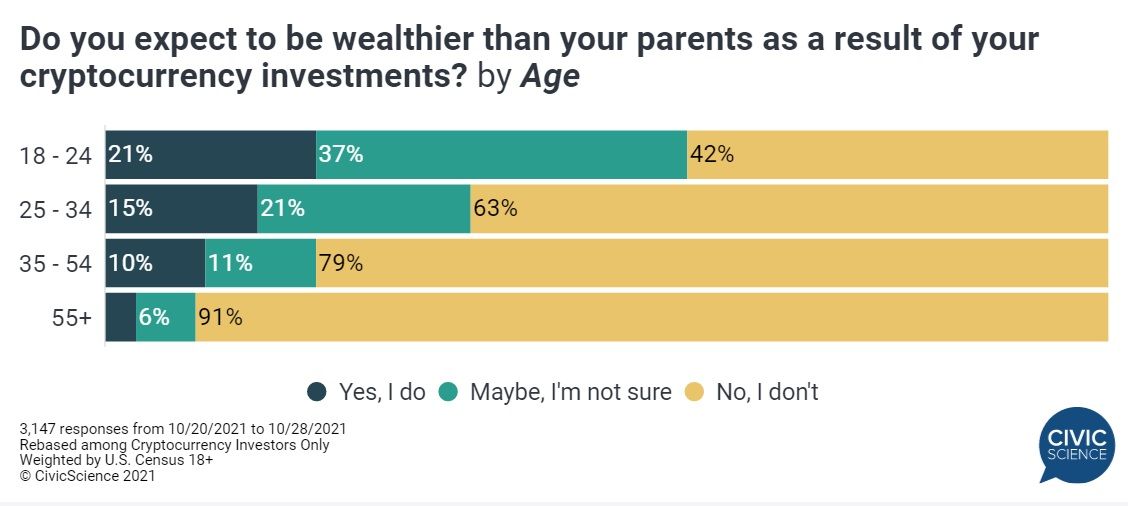 ---
---