If you still remember about two months ago, we published an article about the fact that Ethereum is losing its nodes, which in the end caused quite a passionate discussion.
Fortunately, this situation did not last long, and the performance of the network has significantly strengthened during that time, as evidenced by the increase in all nodes running in the Ethereum network to date.
Ethereum Node Tracker currently registers 8,388 nodes running in the Ethereum network, which is an increase of 59.4% compared to 5,259 in May. If we compare it, for example, with data from the end of March, when 6,841 nodes were found, it is an increase of 22.6%.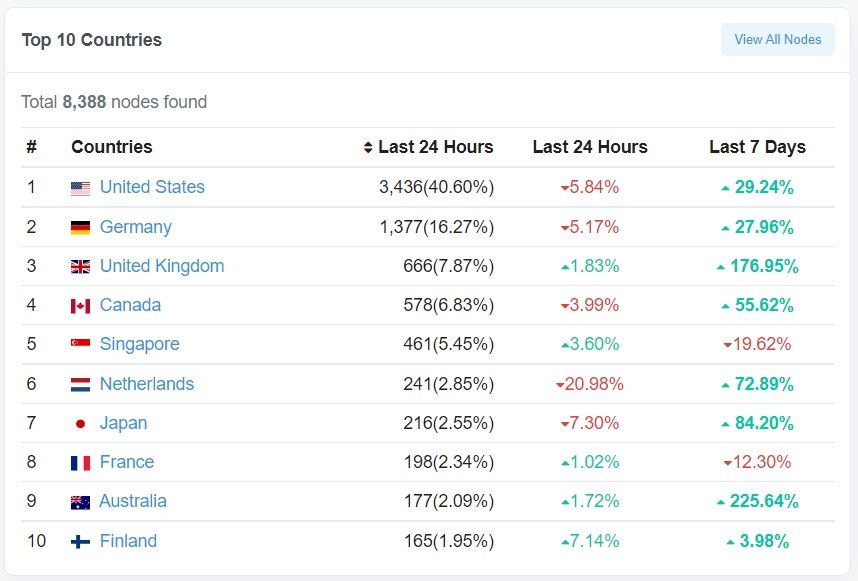 Among the countries that recorded the highest increase in the number of nodes are clearly the United States, which increased their number by 74.4% compared to May, and the United Kingdom, which surprised the most with an increase of up to 389%. The United Kingdom moved from ninth to third in the table of TOP 10 countries.
In the table we can also see new countries such as Finland and Australia, on the contrary, India and South Korea dropped out of the TOP 10.
---
---