The Coinformant education startup compiled data from around the world to discover which country shows the greatest interest in crypto. Their analyses based on annual reports shows that the largest crypto supporter is Indonesia, followed by Chile and Argentina.
The ranking of countries relied on four factors — the number of Google searches, the number of crypto articles published, the overall engagement, and the number of people holding crypto assets. Each country then received a scoring average on a scale of 1 to 10.
Indonesia takes the lead with an overall score of 5.73 due to a surge in total engagement, rising 1772%. Chile comes second with a score of 5.26, with a most notable rise of 707.1% in the annual searches. Third place belongs to Argentina, with a score of 4.79.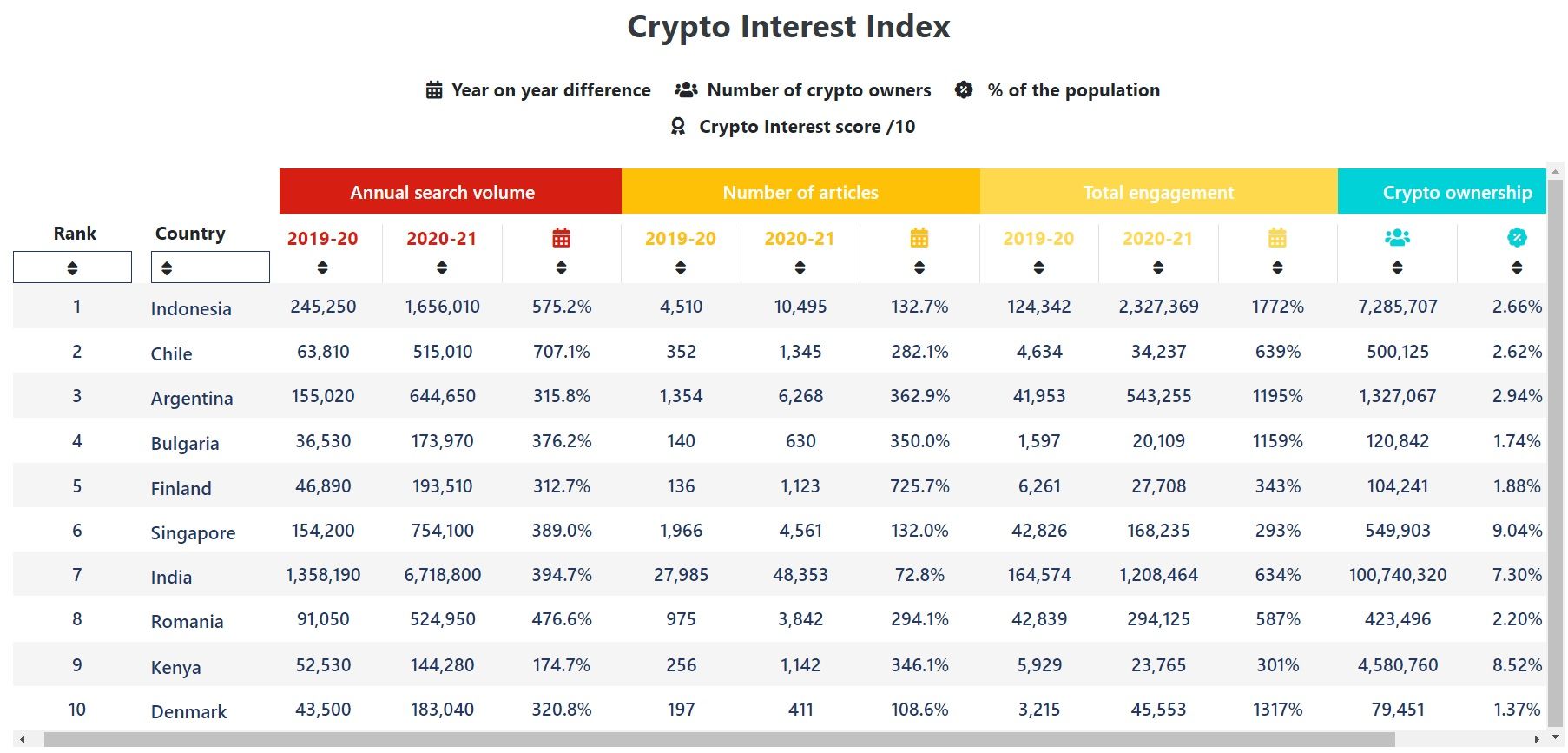 The other two countries to close the top five are Bulgaria and Finland, with Finland taking the lead in the category of the annual rise in the number of articles (725.7%).
The largest number of crypto holders comes from India (ranked 7th), with over 100 million owners. The largest percentage of the population holding crypto, however, comes from Ukraine (ranked 17th), with 12.73% of people holding crypto assets.
---
---