As many as 100 hedge fund CFOs from around the world took part in a survey by the Intertrust Group, which says they will make a dramatic shift towards digital assets.
This scenario is confirmed by the results where up to 98% of respondents expect their hedge fund to invest in cryptocurrencies within five years.
Even more surprising, however, were the results where the questions were concerned specifically how much % the hedge fund plans to invest in cryptocurrencies.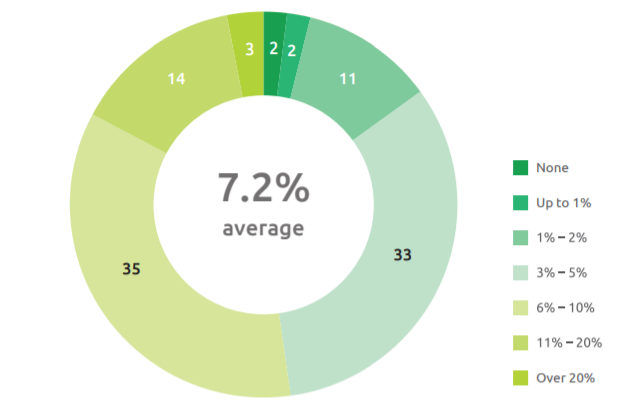 As you can see in the chart, up to 35 respondents voted to invest 6% - 10%, 33 respondents voted for 3% - 5% and 14 of them are even ready to invest more than 10% of their assets.
On average, hedge funds should invest 7.2% of their assets in cryptocurrencies by 2026.
---
---