Wednesday's turbulence affected not only many crypto traders but also operators of specific platforms or services.
So let's look at which sector ended up alone with a positive return this week and what losses others have suffered.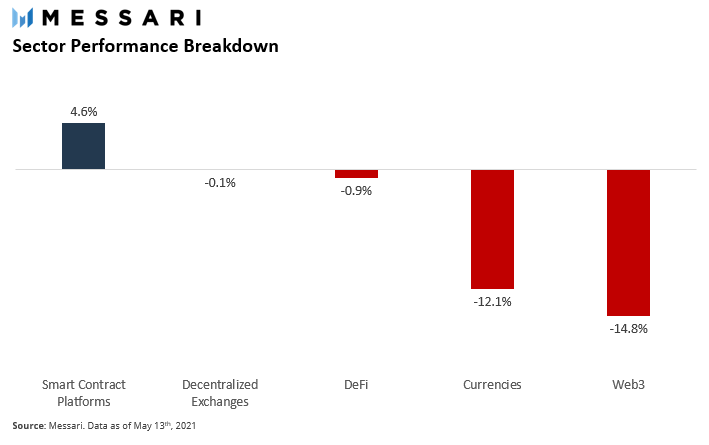 Based on the graph from Messari, we can see that the only sector that ended up in the green are smart contract platforms with a return of + 4.6%. Decentralized exchanges fell just close to -0.1%, followed by the DeFi sector at -0.9%.
Currencies (-12%) and Web3 (-14.8%) were the most affected, ending the week with double-digit losses.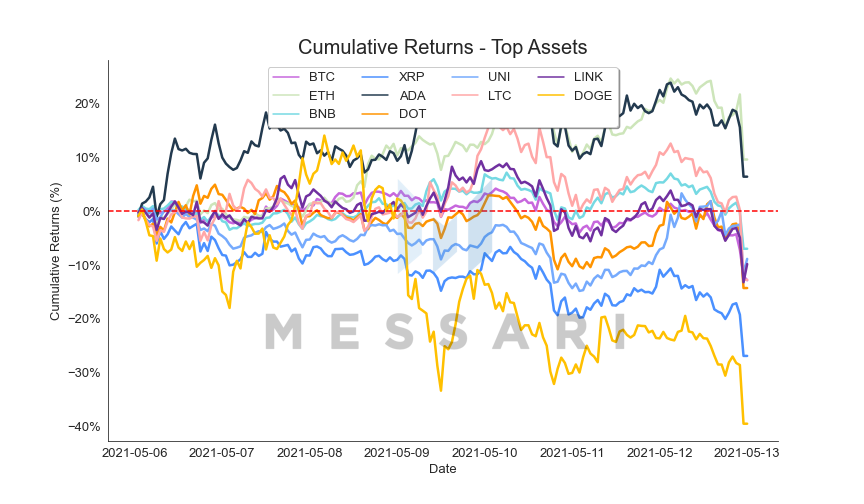 According to the graph, which focused on the TOP 10 cryptocurrencies at that time, it is clear that Wednesday's dump affected all cryptocurrencies identically except for small deviations. The fastest recovering cryptocurrencies to date are Ethereum + 10% and Cardano with + 6%, while DOGE lost up to -40%.
---
---