After the dump that started this Wednesday, we are witnessing a sudden change of mood in all crypto markets. But is there really cause for concern?
An indicator that analyzes emotions and sentiments from different sources is currently at level 20, which means Extreme Fear status.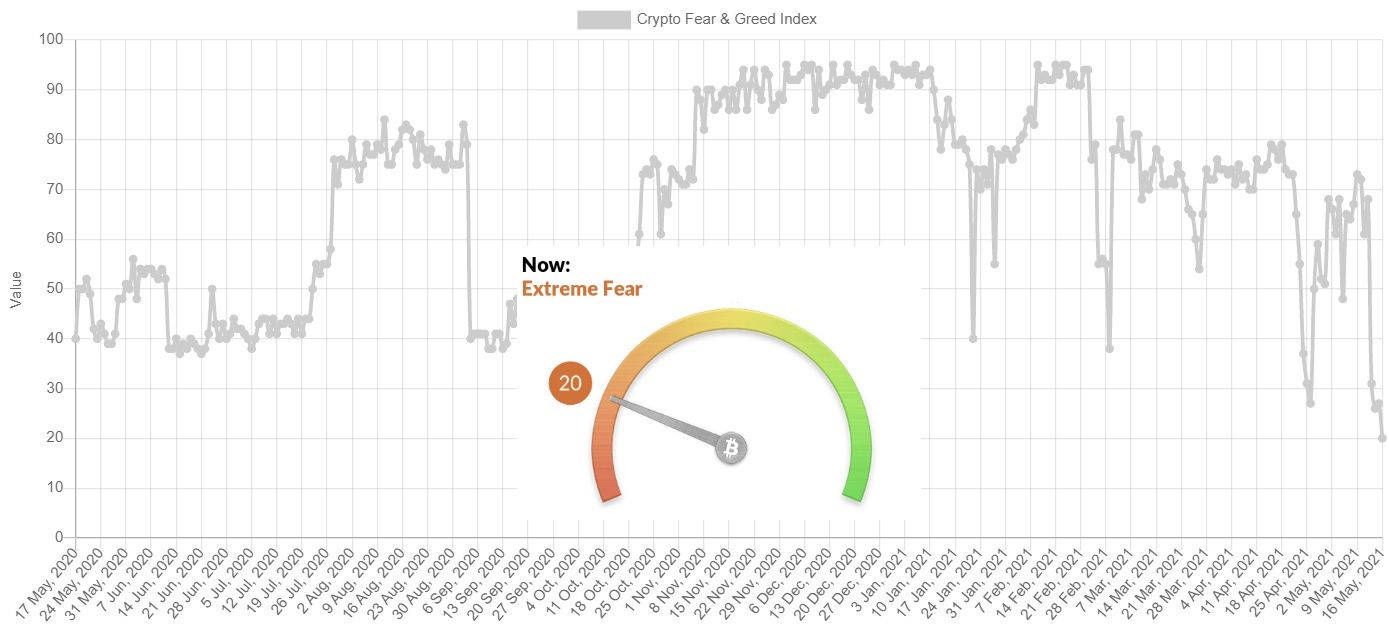 As indicated a sharp drop resulting in a loss of more than 70% of the value since Wednesday. What is quite interesting and noteworthy is the recurrence of the crypto market and emotions where we saw the exact same values in April last year.
This situation is certainly not pleasant for many traders as well as investors, but on the other hand, the more experienced already know that such moments bring the best opportunities.
Recall a quote from Robert Arnott, chairman of Research Affiliates, LLC, which advises on over $195 billion in investment assets.
In investing, what is comfortable is rarely profitable. Robert Arnott
At the time of writing, Bitcoin is trading at $48,723, Ethereum $3,721 and Binance coin for $590.
---
---