During the first week of trading BITO, we saw a record interest in this ETF, making it the most successful fund of its kind in history.
Several sources confirm that various companies have been trying to launch the BTC ETF for the last eight years until ProShares finally did so last week. ProShares thus brought the first U.S. bitcoin-linked ETF, which enhances capital primarily through managed exposure to Bitcoin futures contracts.
According to a report from Arcane Research, on the first day of trading, this ETF reached a trading volume of $1 billion.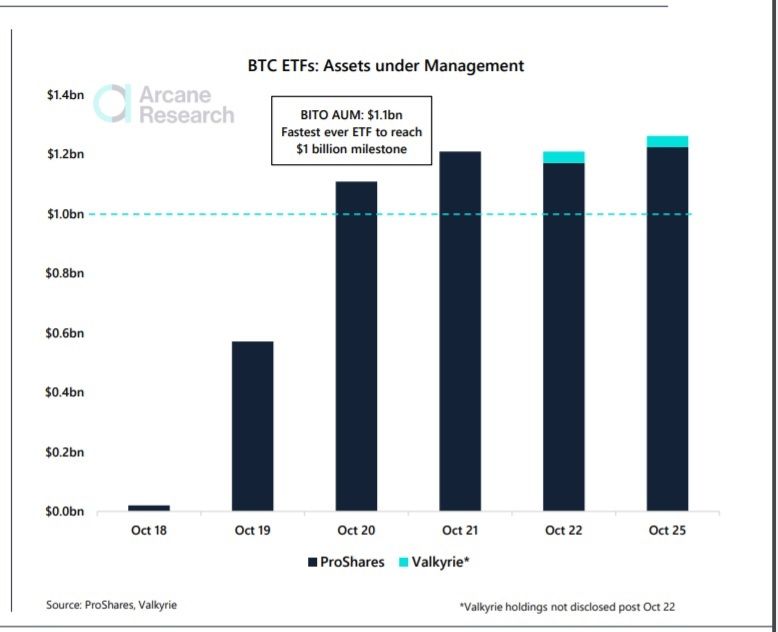 Throughout the following two days, the fund outperformed $1 billion in assets.
The ProShares Bitcoin Strategy ETF (BITO) thus became the first to surpass the $1 billion AUM milestone in such a short time. The previous record belonged to the SPDR Gold Shares, which had not succeeded until three days after its launch in 2004.
Valkyrie's ETF (BTF) also launched last Friday but did not bring as much success as BITO. However, with the first-day volume of $80 million, it belongs among the 15 (out of 3,500) most successful ETFs in history.
---
---