For Bitcoin fans, we have great news again, which suggests that the market is dominated by communities of those called HODLers.
This time we were informed about this condition by analysts from glassnode, who alerted us that many coins have been inactive for almost 155 days, which means that the owners will soon be reclassified as Long Term Holders.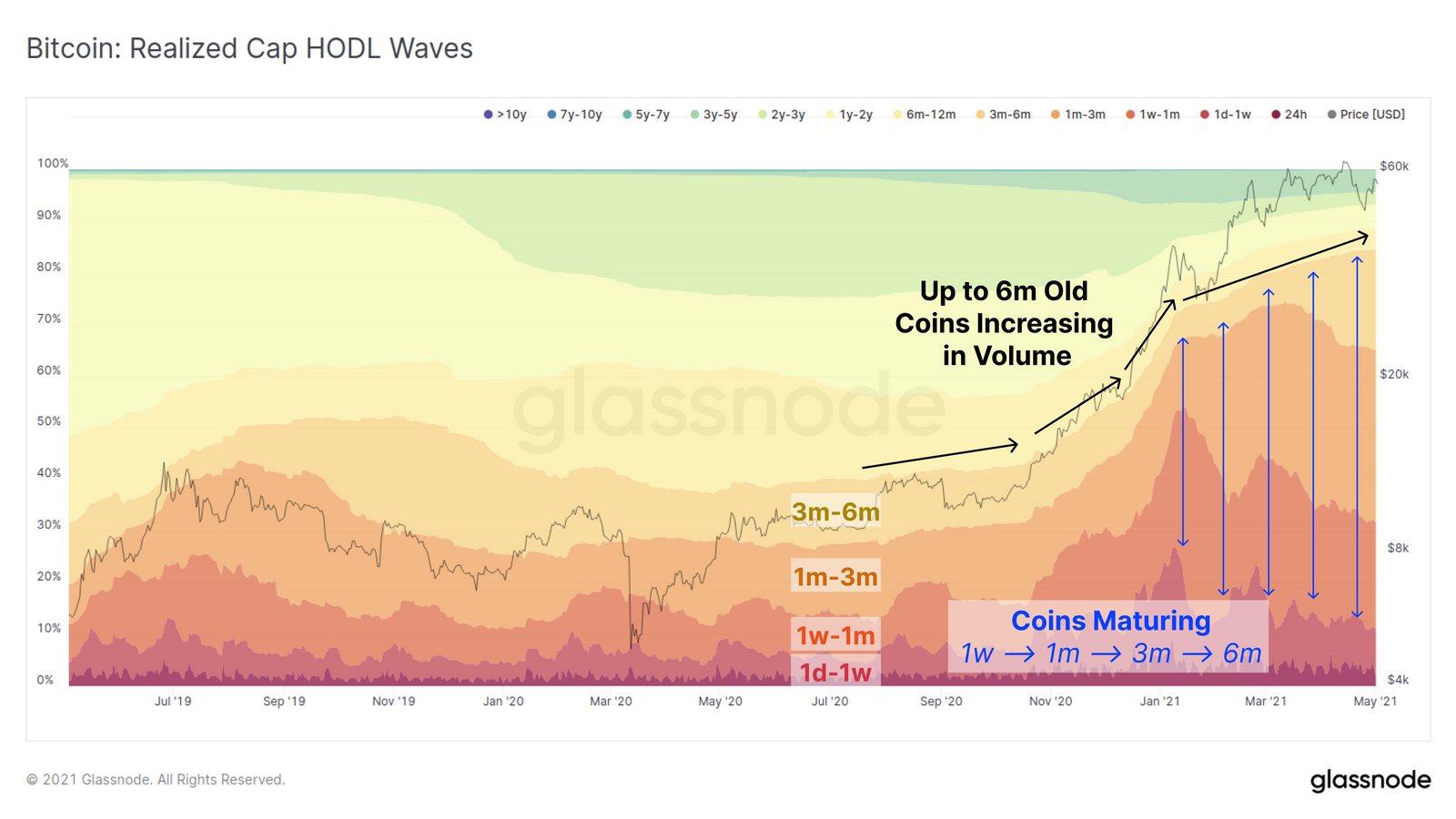 This situation is confirmed by the graph above, which monitors the development of the behavior and movement of coins according to how long they have been inactive and thus in the hands of Hodlers. Another important finding is the fact that more coins have matured than sold since April 8, and this metric even reached a 6-month high of 96.5k / BTC maturing / month this week.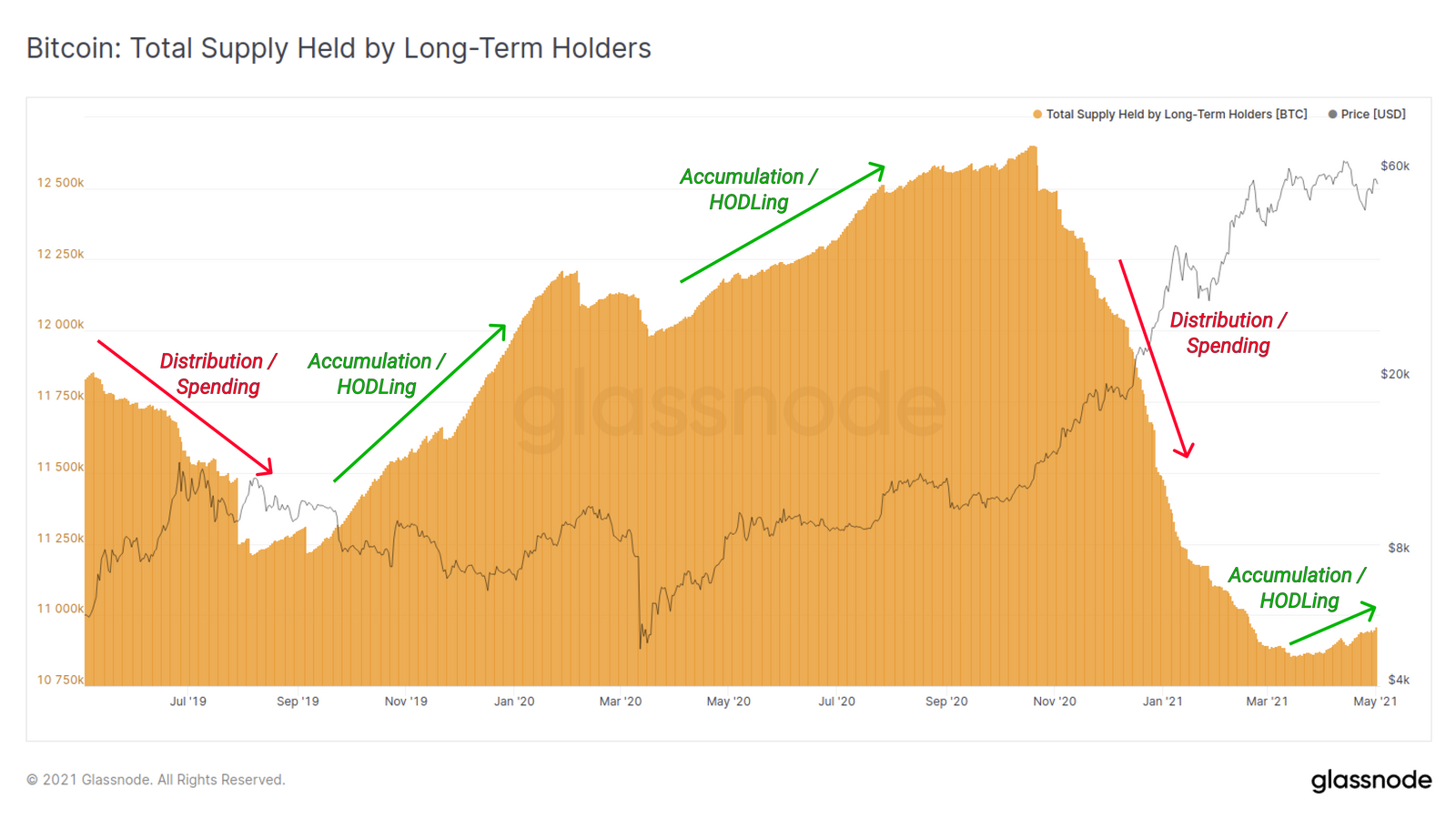 The HODL trend is also reflected in the total supply of BTC, which is in the hands of Long Term Holders. As you can see in the chart above after a period of net distribution and spending, there are more coins idle compared to how many coins the LTHs got rid of.
---
---