Bankrate, LLC, a New York-based financial services company released today a new study looking at the investment interests of the US population.
A study conducted at the end of May this year brought some interesting findings.
The first and one of the most important questions was to find out the attitude to a situation where the respondents would not need money for another 10 years and could therefore invest it.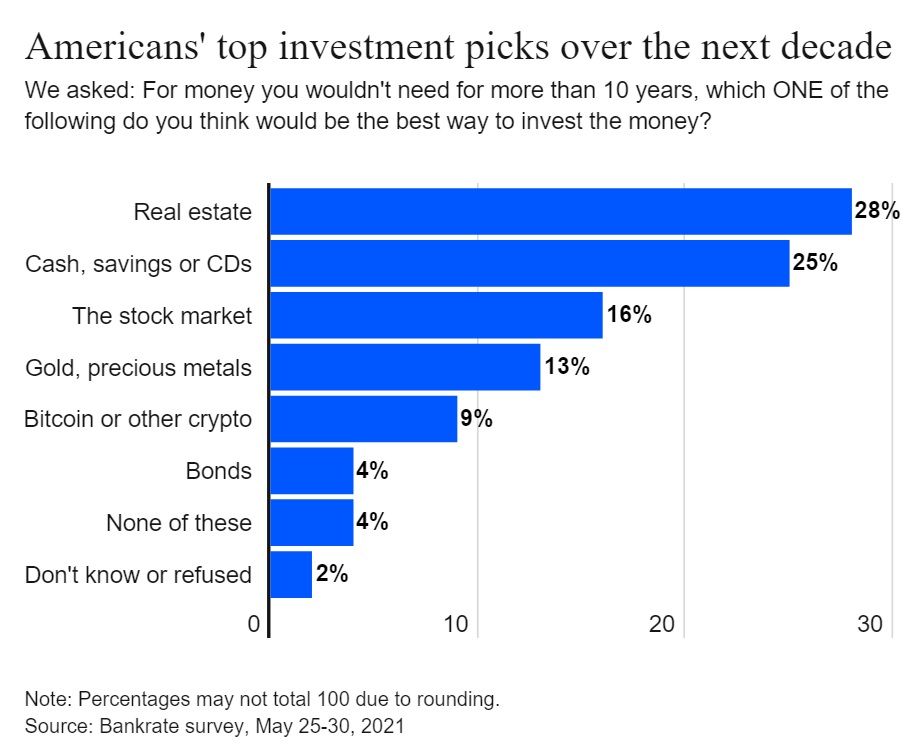 As many as 28% of respondents said they would invest these funds in real estate, 25% would opt for Cash, Savings or CDS and 16% for the stock market.
Other investment interests of the respondents include well-known rivals, namely classic gold vs digital gold (Bitcoin or other cryptocurrency). In this case, 13% of respondents would choose precious metals and gold, and 9% would believe in Bitcoin and altcoins.
As for the attitude to whether inflation would change the way they would invest, . more than half, namely 58%, said that inflation would not change their view of investment, while 20% of respondents would invest more aggressively in such a case.
---
---