The uproar surrounding Bitcoin does not go unnoticed even by the youngest billionaire and founder of Facebook, Mark Zuckerberg.
Although it is more than clear that Mark Zuckerberg meant it more derisively than with the admiration, his more than 116M followers will once again be a little more interested in the world's first cryptocurrency.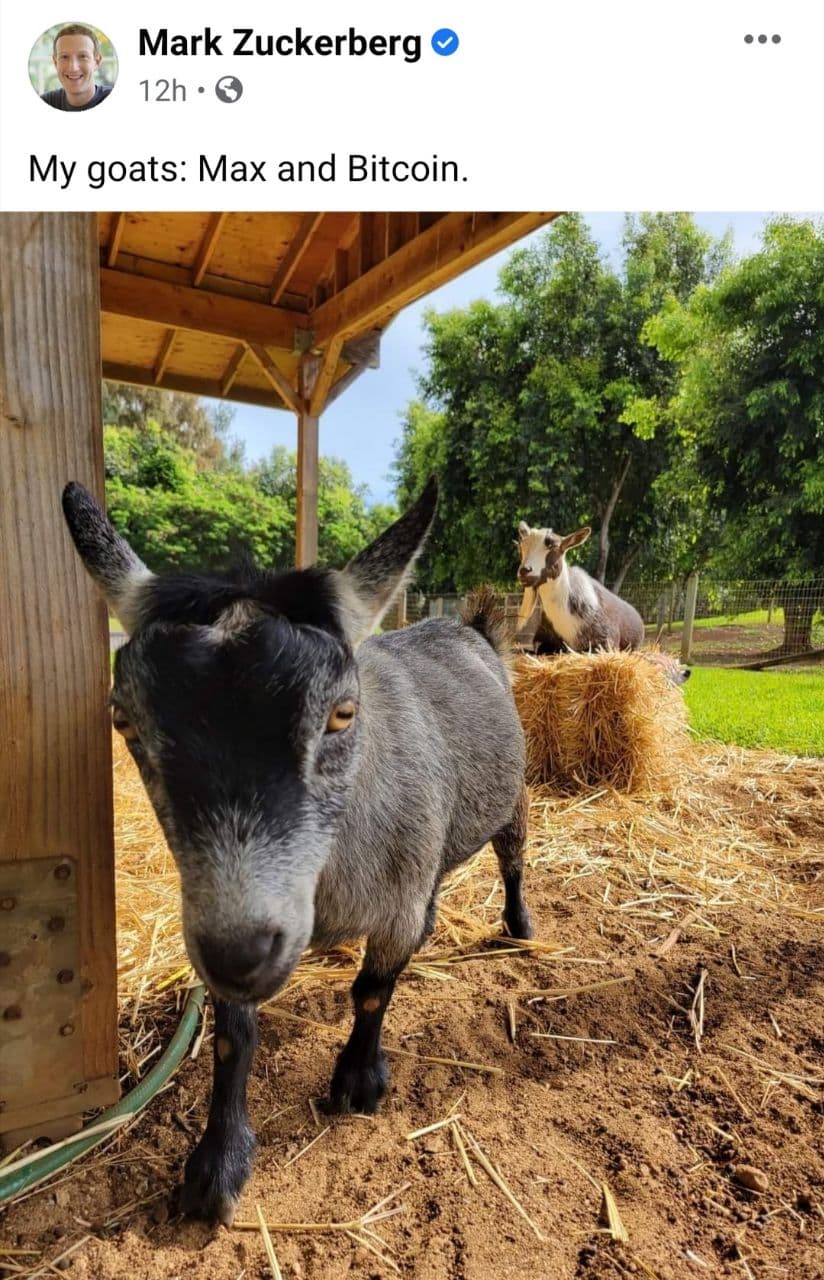 Just a few hours ago, Mark Zuckerberg shared a photo of his two goats called Max and Bitcoin on his FB account.
At the time of writing, this photo already has 186K comments, suggesting that this will probably be another viral contribution that will circulate the world.
---
---