In today's analysis, we will first focus on what happened in the last week and why these events could be a potential trigger for BTC price growth.
El Salvador rewrote the history of cryptocurrencies when the Salvadoran Congress voted for Bitcoin as legal tender, surprisingly by as much as 62 votes out of 84. El Salvador thus became the first country to allow BTC payments for goods and services throughout its territory.
The second report that caused a stir in a positive sense was the announcement that Texas state-chartered banks may from now provide customers with virtual currency custody services. With this decision, the Texas Department of Banking has made a significant contribution to the interconnection of banking institutions and crypto services.
However, that was not all, and among other important announcements we consider the revelation of plans from Twitter CEO Jack Dorsey. Jack Dorsey indicated that it is only a matter of time before Twitter and BlueSky integrate BTC Lighting Network. With the current Twitter statistics of 353 million monthly active users, probably each of you can imagine how this would affect the price of BTC.
As a result of these reports, the price has already started to gradually increase, so let's look at the obstacles that await BTC if it decides to exceed $ 40K.
The first challenge for BTC will be the new resistance in the $ 42K - $ 43K range, and when it is overcome,there is a possibility that the bulls will take over again and turn it into support. If BTC succeeds, it is highly likely that it will take at least another week before the seriousness of the price is confirmed, as well as staying above this price range.
What else does technical analysis say?
Resistance at $ 42K - $ 43K
Resistance at $ 50K - $ 48K
Key support in the area of $ 28K - $ 30K
Next support at $ 22.5K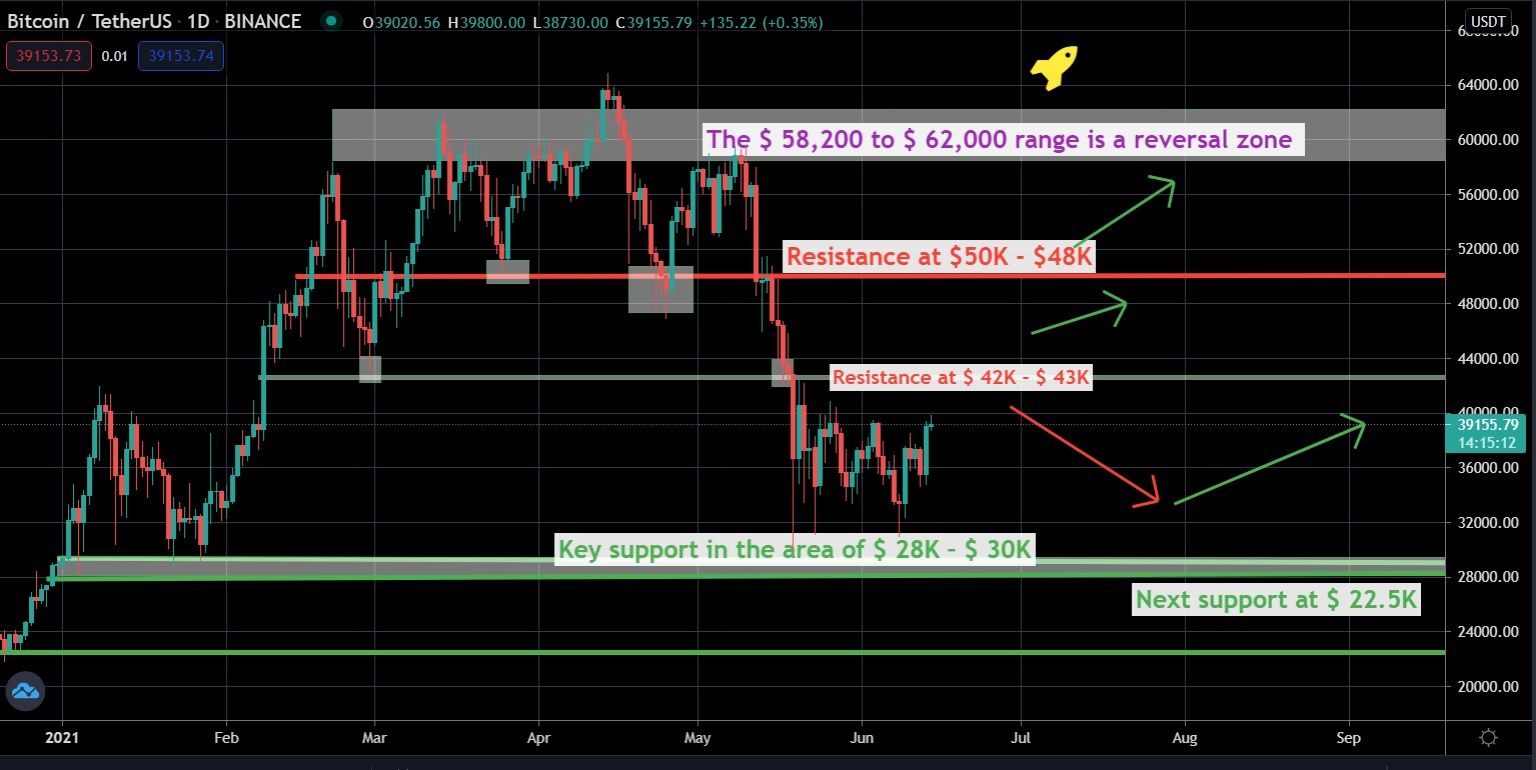 ---
---