After the history of Bitcoin was rewritten last month, specifically by the fact that the country of El Salvador officially recognized Bitcoins as legal tender, there are more and more speculations about which country will be the next.
Based on this situation, the most popular crypto website for monitoring the prices of cryptocurrencies has therefore decided to organize a survey among all users as to which countries they think are hot favorites and will follow the same path as El Salvador.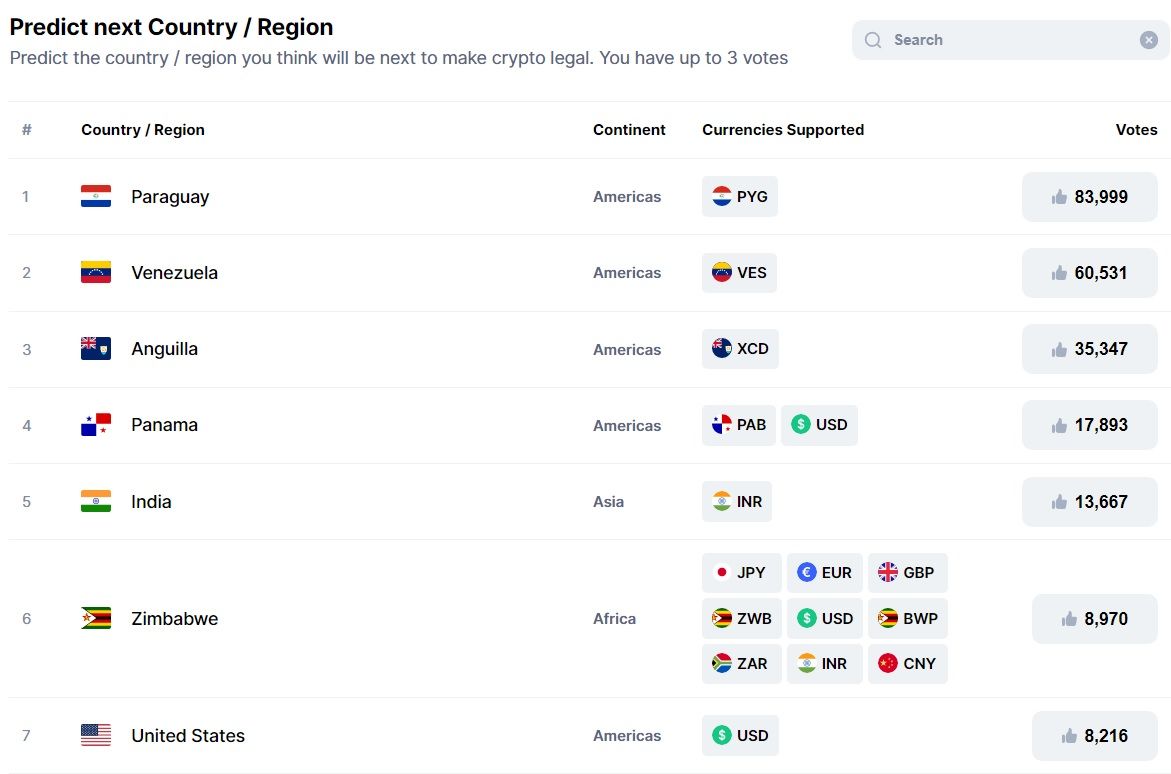 It is no surprise that the countries of South America appeared in the first place, namely Paraguay, which, as presented by Carlitos R., congressman and the National Deputy of Paraguay, wants to go hand in hand with the new generation and is open to a similar scenario as El Salvador.
However, the results of the survey were shocking in two cases. Specifically, it was India, which, as you know, still does not have a uniform regulatory framework, and the issue of banning the use of cryptocurrencies still hangs in the air, but participants ranked it fifth.
The second case is the United States, which took seventh place with more than 8,000 votes, which is also surprising, because if you are watching US officials, you have certainly noticed that their views on cryptocurrencies are many times different.
Even though it was a survey among crypto enthusiasts in the finale, it is still interesting to see what real users of digital names think. This group of people largely includes people who are interested in cryptocurrencies because they are looking to the future and therefore their opinion is very important.
---
---